5 Major Fashion Designers & Brands Getting Real About The Environment!
Written by Ali Shannon. Published: April 18 2018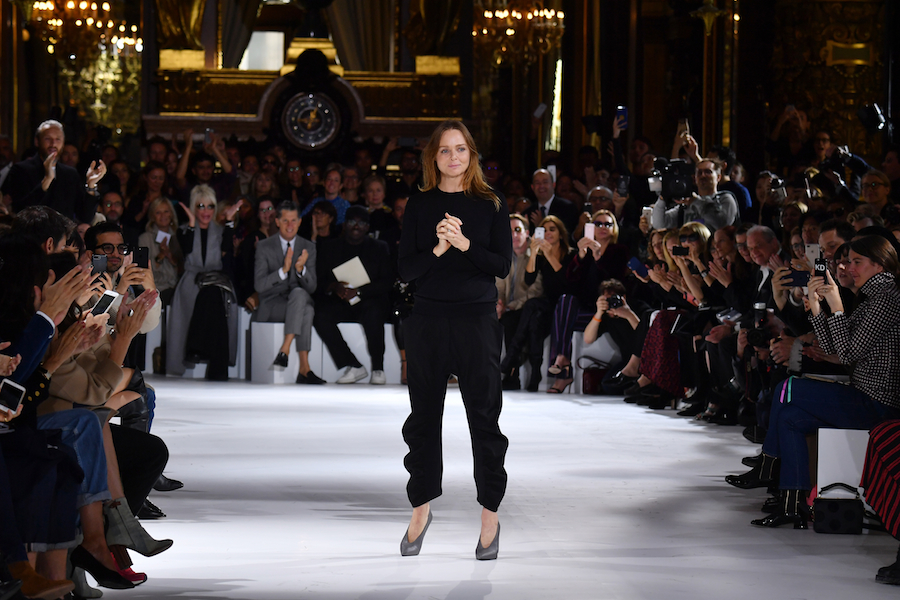 With all that is happening in the world, it's hard to not even for a moment consider what you can do to better the environment and not hurt it. People everywhere are asking themselves what they can do, and it oftentimes feels like a easier-said-than-done issue to tackle. In the world of fashion, where making clothes with two-week shelf lives is the norm, some of the biggest waste and detriment to our planet occurs. But fear not, because more and more designers and brands are making it their mission to change the industry, so let's highlight some rock stars who are killing the eco-friendly game!
Stella McCartney
Of course she is on this list; she's actually the product of a literal rock star. But more importantly, she's made it a point to say no to leather, furs, and feathers and works hard to come up with sustainable materials. Over 50% of her womenswear and 45% of her menswear is sustainable. Interestingly enough, McCartney is also connected to another huge brand in this article, Adidas. She has been a collaborator with them and H&M since the early-2000s, and has influenced their adoption of sustainable efforts. Such a queen.
Donatella Versace
Recently, Ms Versace announced that her brand would no longer be using real fur in their pieces, adding her name to the ever-growing list of designers looking out for our animal friends. She joins designers like Stella McCartney, Tom Ford, Calvin Klein, and Ralph Lauren in a pledge to use alternatives in order to stop the inhumane treatment of animals.
Adidas
Adidas recently announced that it sold 1 million pairs of its eco-friendly sneakers, made with 11 plastic bottles found in the ocean. The popular footwear company uses a yarn that turns ocean plastic into a polymer that can be used to create the knitted sneaker. With eight million tons of plastic dumped into the ocean every year, Adidas is working to combat that by continuing with their full collection of the sneakers.
H&M
Fast-fashion and its affects, not only to our environment but to entire communities in developing nations, is an issue that brought a lot of criticism to companies like H&M. They have made changes to address the problems in their brand, one of which is making another of their Conscious collections, which uses local and sustainable fabrics like fishing nets, econyl, and recycled silver. It's an obvious indicator that neither fashion nor trendiness has to be compromised when being considerate of the world! By no means does this change the fact that the majority of the brand's clothes are not made of sustainable resources, but it does show the growing demand from consumers to hold big brands accountable and create the conscious clothing they want.
Gucci
Joining Versace and many other designers against the use of fur in their collections is Gucci. The label's president Marco Bizzarri announced that their Spring 2018 collection will be their first fur-free season. Signing the Fur Free Alliance is a huge step towards more conscious efforts in the fashion industry, and Gucci being a leader in trends has left the outdated style of fur in the past!
With the fashion industry being the second largest pullutor, producing 100 billion items per year with three-fifths of them ending up in landfills, it's so exciting to see these changes happening, and hopefully many more to come!
(Image via Pascal Le Segretain/Getty Images)
- Ali Shannon, YH Contributing Writer