Things You Should Know About The Actresses Behind Netflix's "Alexa & Katie"!
Written by Hollie McLaughlin. Published: April 18 2018
The much anticipated series "Alexa & Katie" deputed on Netflix on March 23 and follows lifelong best friends Alexa and Katie as they embark on their freshman year of high school. At a time when most teenagers are worried about fitting in and making their grades, Alexa and Katie are faced with a crisis few people their age have to confront -- Alexa is battling cancer. Their friendship and its loyalty endure the highs and lows of their soaring emotions and uncertainty in this 13-episode series.
Here are a few things you should know about the actresses behind "Alexa & Katie", Paris Berelc andIsabel May!
Meet Alexa (AKA Paris Berelc):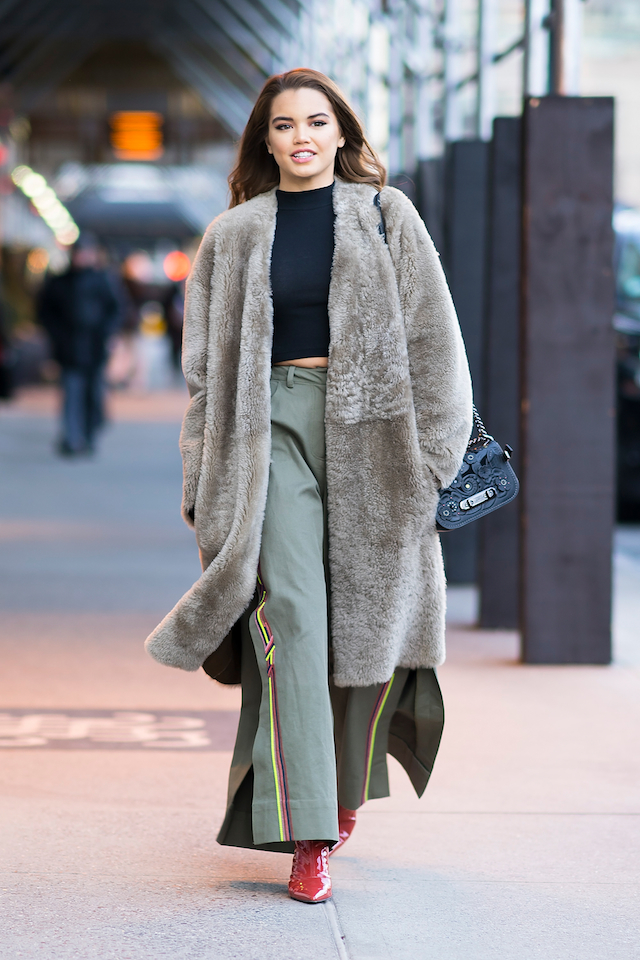 She First Found Success In Modeling
Originally from Milwaukee, Berelc was discovered by Ford Models at 9 years old and found a ton of success in the modeling model. Amongst the hundreds of ads she was featured in, she appeared in ads from Kohl's, Boston Store, Sears, and K-Mart. She landed her first cover by 2009 when she appeared appeared on the cover of the American Girl magazine for their November/December Issue. 
She Didn't Take Her First Acting Class Until She Was 12
It wasn't until 2010 that she took her first acting class. At 12 years old, she began taking acting classes at the Acting Studio Chicago. Just two years later, her parents decided to take her to Los Angeles to try acting professionally. She began her professional acting career in 2013, at the age of fourteen. By 2013, Berelc was starring as Skylar Storm on the Disney XD action sitcom "Mighty Med" and was cast in the role of Molly in the Disney Channel Original Movie Invisible Sister by 2015. That  same year, "Mighty Med" had ended but Berelc continued to play Skylar Storm on its spinoff series "Lab Rats: Elite Force", and it hit the air by 2016. Not bad for someone who was just approaching her 18th birthday. 
Blogs Turn To Her For Fashion & Beauty Advice
It seems her time as a model taught Berelc a lot of beauty and fashion tricks. Fashion and beauty blogs regularly turn to her for fashion advice to learn how to get her edgy style and how to get her clear and glowing complexion (for the record, she recommends moisturizing your face everyday). 
Meet Katie (AKA Isabel May):
                                                                                                                                                                                      (

Steve Granitz/Getty Images)
She's New On The Professional Acting Scene
The actress, born in Santa Monica, also got her start in modeling. For the budding actress, her role of Katie on "Alexa & Katie" is her very first professional acting gig. 
Art Imitates Life
The first season of "Alexa & Katie" follows Alexa's first months of high school as she battles cancer and undergoes chemotherapy. By her side throughout her journey of turns and twists is her loyal best friend Katie. May could directly relate to the storyline, as one of her close friends is in a similar situation. Her friend has lymphoma and is currently undergoing treatment. May feels the show and its storyline tackles the stigma behind cancer and the tribulations that come along with it.
Vulnerability Is Powerful
May believes the show's storyline also shows audiences that it is okay to be vulnerable, because people and their emotions are complex. She feels the story is unapologetically vulnerable in the way it approaches the main characters and the emotions they face and explore throughout the series. In this vulnerability, audiences see the respect and friendships that develop between the characters' familys and the community they build around both Alexa and Katie. May feels these are just a few of the messages viewers can take away from the series.
(Top image via Rich Fury/Getty Images)
- Hollie McLaughlin, YH Contributing Writer