5 Holiday Records to Get on Your Xmas Playlists Now!
Written by Raffy Ermac. Published: December 09 2013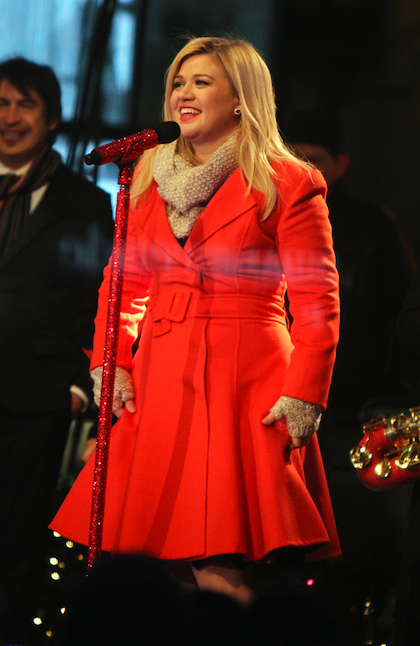 The rhetoric we've all grown up with about the holiday season being the best time of year isn't just all talk. It really is a magical time of the year, where not only are people more giving and joyful, but they are also in more of a mood to want to always celebrate. And what better way to celebrate the season with something that goes good with the many ugly sweater parties, the many pieces of pie, and the many boxes of presents that accompany this time of year? That's right, we're talking about holiday music.
Although we at Young Hollywood do love our classic, traditional Christmas and holiday tunes, we are also big fans of modern day artists putting their own spin on things. So, in celebration of the best time of year, here is a quick and helpful guide to some of this year's best in new holiday jams!
1) Tamar Braxton – Winter Loverland
Toni Braxton's little sister Tamar gives soulful renditions to some of the classics, including "Santa Baby", "Have Yourself a Merry Little Christmas", and even a sassy cover of "The Chipmunk Song (Christmas Late)", which she did with her sister Trina Braxton. After the stellar year she had, especially with the release of her album Love & War, it was definitely no surprise that Tamar would be slaying it this holiday season.
2) Kelly Clarkson – Wrapped In Red
The first collection of holiday-themed hits from "American Idol"'s first winner is a nice, bubbly, yet down-home assortment of the masterpieces. Her version of "Baby It's Cold Outside" withRonnie Dunn is A+.
3) Ariana Grande
Although a holiday EP hasn't officially been released yet, the burgeoning queen of pop has released a new Christmas song every week in anticipation for it, and the stuff that is already out now, like her own remix of "Last Christmas" and the original song "Snow In California", are the makings of a modern holiday for the next generation.
4) Mary J. Blige – A Mary Christmas
You'd think, with as illustrious of a career as the queen of hip-hop/soul has, she'd have made a Christmas album by now. Although the wait for fans has been a long time coming, it was more than worth it, because, like her title indicates, this collection of songs is soulful, upbeat, and oh-so joyously Mary J.
5) Leona Lewis – Christmas With Love
Although she's been quiet and off-the-radar for a little bit, Leona Lewis is back on the scene with a Christmas record that Billboard says has a very "Motown vibe". The album cover is definitely Motown, retro inspired, and she looks as good as ever, so we're definitely excited!
Which one of these amazing holiday records from some of today's biggest music queens will you be popping into the stereo at your upcoming Christmas party?
(Photo via Mr. Blue/WENN)
- Raffy Ermac, YH Staff