5 Great Current TV Shows That Explore Modern Feminism!
Written by Sarah Osman. Published: May 06 2017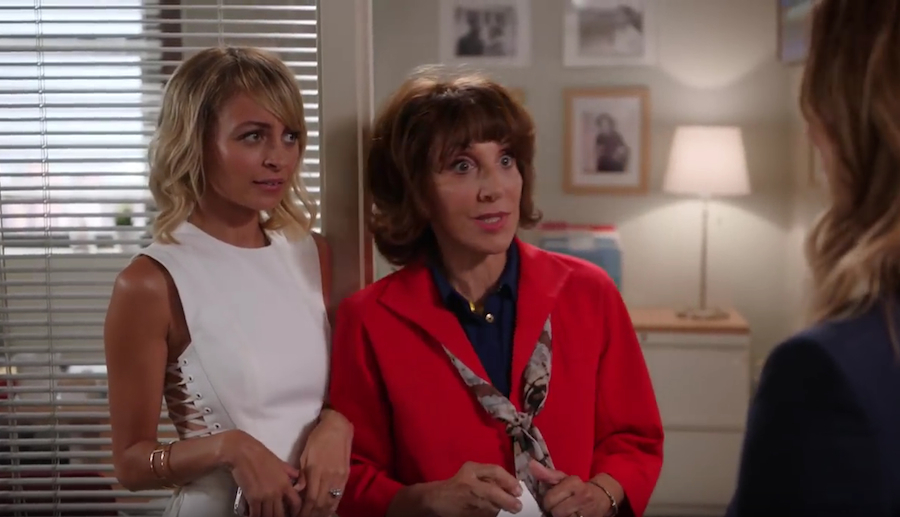 As a society, we can't seem to come to one solid definition on the word "feminism". There have been multiple waves of feminism (hence the different definitions), but at its core, feminism means that women have the exact same rights as men. Therefore women should receive the same pay, opportunities, and respect as that of a male. Unfortunately in our society, this is not always prevalent, as even today women do not make the same salary as that of a man (and even less if you are a minority). Thankfully, a number of writers, directors, and actors in Hollywood have taken note of these injustices and have created a number of TV shows tackling these issues in unique ways. While they may not directly criticize the traditional caveats women face, they do touch on the strife women have gone through in history, in the workplace, and even in a dystopian future (if feminism were to go away). Here are the top five feminist shows to check out:
"The Handmaid's Tale"
Based on the dystopian novel by Margaret Atwood, Hulu's "The Handmaid's Tale" has already garnered critical acclaim and Emmy buzz. The powerful mini-series is even darker than the novel (so if you have a weak stomach, this one may not be for you), but then again, the lack of rights women have is dark and disturbing too. "The Handmaid's Tale" takes place in the near-future in the Republic of Gilead, where a religious dictatorship has taken over. Due to extreme pollution and war, many women are sterile, so women who are fertile are forced to become "handmaids" -- that is, forced to have sex with their "masters" in order to conceive a child which is then kept and raised by her owners. Considering our current political climate, "The Handmaid's Tale" doesn't feel quite so far-fetched as perhaps it once did when the novel was originally released. Despite the fact that the women in "The Handmaid's Tale" are oppressed, they do fight back (no matter how small their victories are), therefore making it a feminist show. And ifAlexis Bledel, who turns in her best performance to date, doesn't get an Emmy nod, then something is seriously wrong with our society.
"Harlots"
Also on Hulu (way to go with the female-driven shows, Hulu!), "Harlots" was technically inspired by Harris's List of Covent Garden Ladies, which was an actual guide (think Lonely Planet) to the brothels in London in the 1700s and the services they provided. "Harlots" actually opens with readings from Covent Garden Ladies, but the show goes far beyond just the services they provide. The saucy drama follows Margaret Wells (Samantha Morton), a madam who attempts to climb the London social scene by auctioning off her daughter's virginity to the wealthiest bidder and opening a new, more luxurious house in SoHo. Unfortunately for her, she has a rival madam down the street, Lydia Quigley (Lesley Manville), who will stop at nothing to take her down. While the drama of "Harlots" is a bit silly at times, it is historically accurate and sheds light on how difficult and unfair it was to be a woman during this time period. The show also brings up the controversial debate of whether or not sex work is "work", and if so, what protections should there be for those who are employed by it. While it could be argued that "Harlots" is not feminist because of the way the women are treated and because they are seen in direct conflict with one another, one must keep historical context in mind and realize that, for these women, being a prostitute was one of the only ways to rise up in the world and have a career of their own. The even cooler part about the show is that it's completely written, directed, and produced by women. If that's not feminist, then I'm not sure what is!
"Feud"
Ryan Murphy's latest anthology series is arguably his best. The mini-series just wrapped its first season on FX and will no doubt be up for multiple Emmys. "Feud" followed the infamous feud between Hollywood iconsBette Davis (played by Susan Sarandon) and Joan Crawford (played byJessica Lange) which came to a head during the filming of Whatever Happened to Baby Jane? in 1962, the only film in which these two co-starred together. While Sarandon and Crawford both slay as Davis and Crawford, the writing is what truly kills on "Feud". Many of us aren't aware of the strife actresses were put through in "old" Hollywood (particularly older actresses), and many of us don't know the extent that both Davis and Crawford fought to break down doors for women. Even though they were constantly at odds with each other, they were ultimately on the same side; Davis and Crawford both fought against rampant sexism and ageism in Hollywood, and their contributions will not be forgotten.
"Unbreakable Kimmy Schmidt"
Not every single feminist show has to be a drama. About to air its third season on May 19, Netflix's "Unbreakable Kimmy Schmidt" is a feel-good comedy that features an uneven, awkward heroine, the optimistic go-getter Kimmy Schmidt (Ellie Kemper), as she embarks on a life of her own after being locked in a bunker for 15 years by a mad man. During her adventures in New York City, Kimmy falls in love, learns how to use an iPhone, and works her dream job as an elf in a year-round Christmas store. In Season 3, Kimmy begins a new journey: college! "Unbreakable Kimmy Schmidt" never mocks Kimmy (nor her wonderful roommate, Titus) but rather celebrates their differences and encourages you to pursue your own dreams. In that regard, the show is feminist as Kimmy strives to be her best, despite the horror a man subjected her too.
"Great News"
The newest comedy from NBC is proudly feminist -- a trait one of their greatest comic characters, Leslie Knope of "Parks and Recreation", would certainly approve of. "Great News" follows a news producer (Briga Heelan) as she tries to make it to the big leagues at her station, only to have her overbearing mother (played by the always brilliantAndrea Martin) get an internship at her station. The heartwarming comedy reminds us that, no matter how old we get, we do need our moms (and that our moms often need us). Many comedies tend to focus on the tumultuous relationship between mothers and daughters, but "Great News" celebrates this relationship rather than simply bashes it. The comedy also deals with numerous problems women must face at work, including blatant sexism and ageism. Although "Great News" is fairly new, it is a great show and hopefully one that will be on for many news cycles to come.
(Image via NBC/YouTube)
- Sarah Osman, YH Contributing Writer