5 Cute, Quick, & Easy Last-Minute Holiday DIY Gift Ideas!
Written by Amanda Baltazar. Published: December 20 2017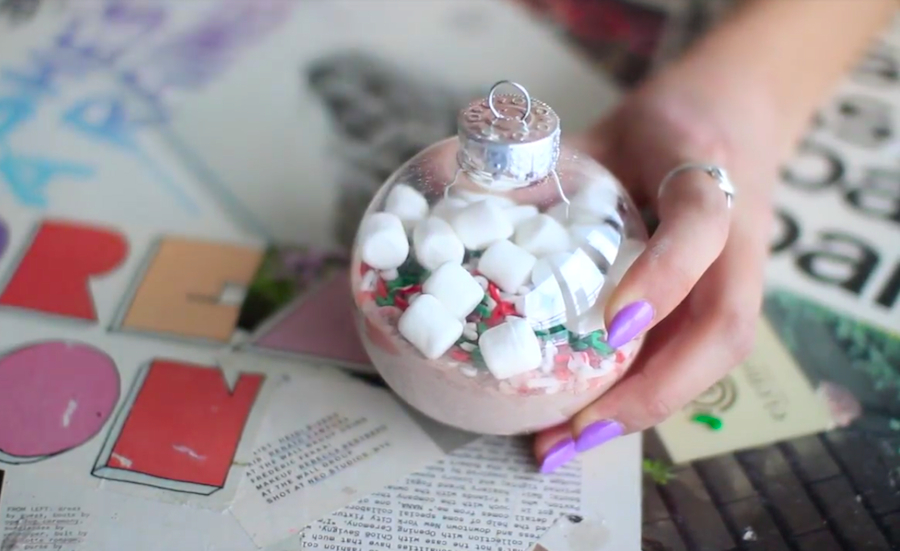 Christmas is less than a week away and I am so behind on my holiday shopping, as usual, but I won't let that get me down!
I was swamped with work, stressed about having no clue what gifts to get everyone, so what did i do? I turned to the internet, of course! I found some wonderful DIY tutorials for some holiday gift ideas and I pretty much found a gift for the rest of the people on my list. There were so many great DIY channels and DIY videos for the holiday season and here are some of my favorite easy and quick gift DIYs that will help spread some holiday cheer! 
(Also, if you have time check out the YouTube channels because they are just a few of the awesome DIY channels I stumbled on to on my quest.)
1. PEPPERMINT HOT CHOCOLATE MIX ORNAMENT
What You'll Need:
Clear Ornament
Hot Chocolate Powder
Marshmallows
Sprinkles
Candy Canes
Skip to 1:01 to check out this hot chocolate mix gift twist!
You can also just crush up some candy canes for the peppermint!
2. MARBLE JEWELRY BOX
What You'll Need:
Wooden Box
Sea Sponge
White and Gray Paint
Foam Brush
Skip to 2:21 for a tutorial on how to make this DIY!
3. POLKA DOT MUG
What You'll Need:
Oil Based Sharpie Pen
Mug
This DIY is so cute and awesome because you can easily personalize it! Check out how easy this DIY is at 2:50!
4. CANDY WREATH
What You'll Need: 
Styrofoam Circle
Candy
Hot Glue Gun
Bow
This is such a cute way to present a gift that anyone would enjoy! Skip to 1:33 to check it out!
5. CLOTHESPIN WREATH
What You'll Need:
Clothespins
Spray Paint
Festive Construction Paper
Tea/Pictures
If you're not a fan of tea, you can easily substitute them with pictures/polaroids or even gift cards if you want to go above and beyond, but anything you can fit on those clothespins works! Skip to 1:10 to check it out!
These were just a few of my favorite holiday gift DIYs and I am definitely going to be trying them out this year!
Happy Holidays!
(Image via LaurDIY)
- Amanda Baltazar, YH Contributing Writer