5 Things You Need to Know About "Black-ish" & "Grown-ish" Star Yara Shahidi!
Written by Nicole Dzenga. Published: December 18 2017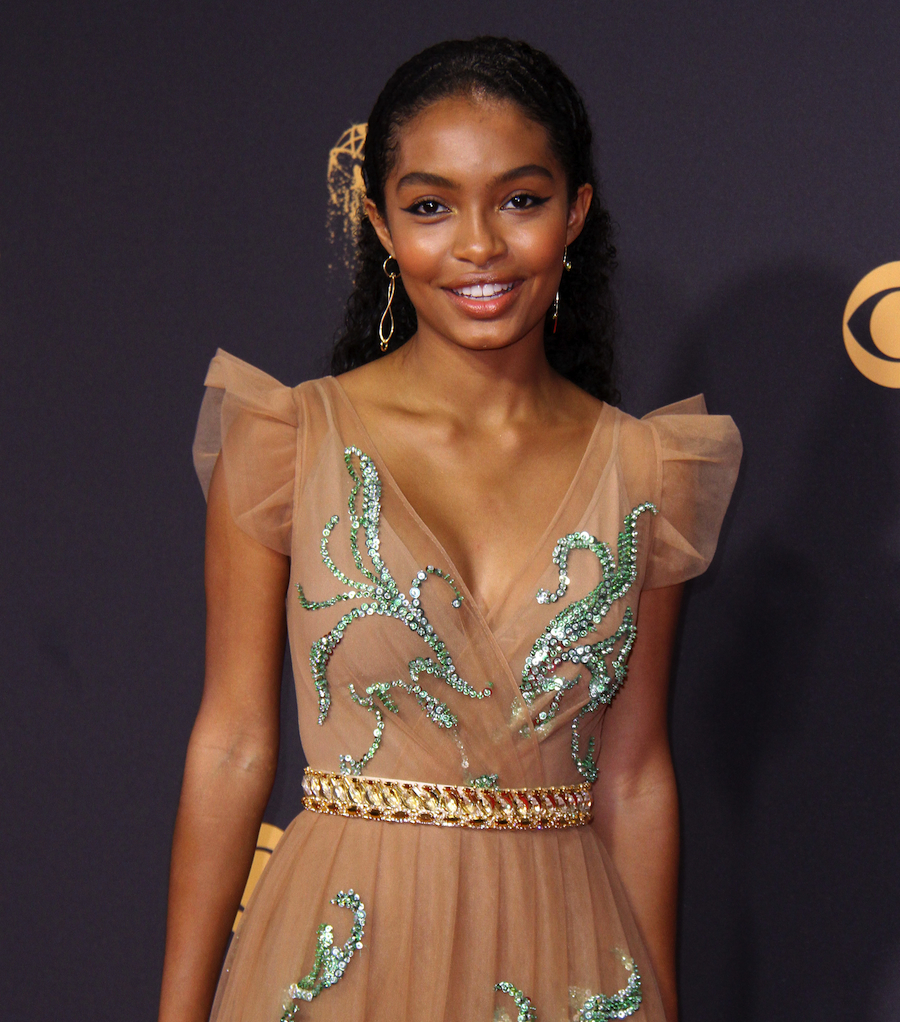 Being a 17-year-old teen has its perks, but it is also time that most teens use to really find themselves and mature in life. For Yara Shahidi, this concept is merely a stepping stone compared to what she has achieved so far. From being a successful actress on the hit series "Black-ish" to earning her own spinoff "Grown-ish" -- set to premiere in January 2018 -- this teen is fireballing her way into Hollywood royalty. Here are five facts most people don't know about the teen sensation!
1. She is Iranian-American
Her father,Afshin, is a photographer from Iran and her mother is American. Yara was born in Minneapolis, Minnesota, and lived there for four years before her family moved to California. She has two younger brothers, Ehsahn andSayeed. Sayeed is a young actor trying to follow in his big sis's footsteps.
2. She has a black belt
When it comes to fighting for your dreams, she means that quite literally! This young teen earned her black belt as a student of the martial art form Tang Soo Do. She may not the biggest, tallest girl out there, but she can certainly annihilate any type of physical threat. Okay, Yara, we SEE you!
3.  She is learning to speak Persian
Being half-Iranian, the "Black-ish" star made it a goal of hers to be able to learn, speak, and write in Persian as soon as possible. She is multi-cultural and embraces her entire ancestry, which allows her to celebrate and support the holidays that come with them. For the new year, she celebrated the Persian New Year also known as "Nowrooze". She is versatile to the core!
4. She is a feminist
It is very rare to find a young teen that is willing to put themselves out there and lead by example. However, Yara is constantly using her platform as a great way to lead young girls that are looking up to her, and wants to spread the message of importance of equality and representation. She even has her own campaign, #likeagirl, and we can't get enough of her day-to-day mantra: " disrupt, remold, create."
5. She is going to Harvard
Being this mature, graceful, and outspoken has to be rewarded somehow! Earlier this year, the teen announced that she will taking a gap year and will be attending Harvard in 2018 to fulfil her dreams of becoming a historian. Don't worry, she will still be in many more movies/shows to come! Go Crimson!
It is almost impossible not love everything about Yara. Her fun-loving, respectable personality is inspiring and makes us all want to be her best friend! Her class and approach to her responsibilities are skills to add onto her very long list of reasons why she is a star in the making. She came to slay, all day!
Flashback to that time she gave us a tour around the "Black-ish" set!
(Image via Adriana M. Barraza/WENN)
- Nicole Dzenga, YH Contributing Writer