5 Best Restaurants For Summer In L.A.!
Written by Tashi Rios. Published: May 23 2023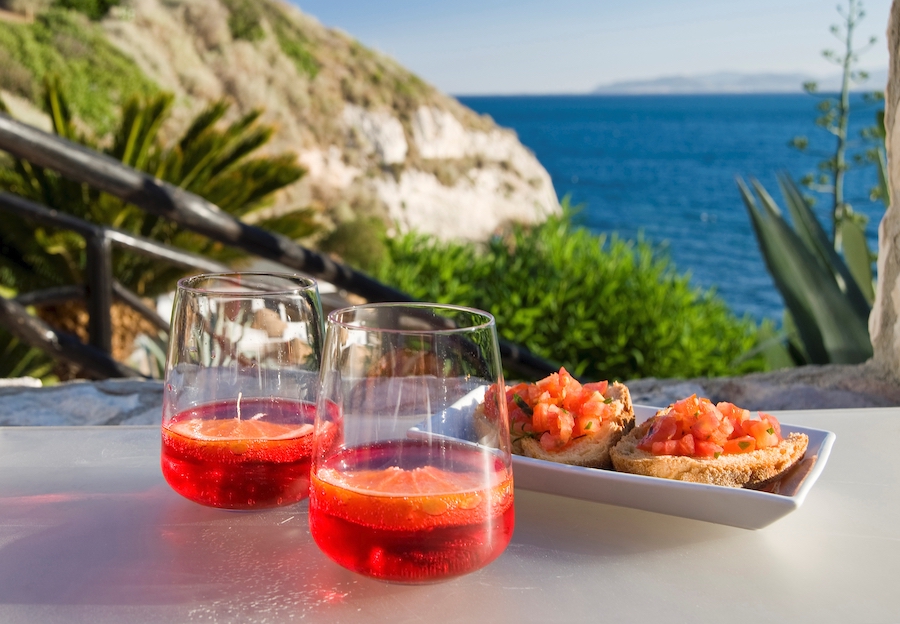 (Photo © Enrico Spanu/REDA&CO/Universal Images Group via Getty Images)
When you think Summer in L.A., you think cocktails by the coast, fresh seafood, and magical sunsets. With Summer fast upon us, these 5 restaurants offer most if not all of these experiences, so get your reservations in now!
1. Cafe Habana 
Let's start off strong with Cafe Habana, located on Cross Creek Road in Malibu. Not only does this restaurant have great food, but it also is right across the beach. So convenient for Summer! The restaurant is described with a Cuban/Latin/Mexican cuisine with menu items that include tacos, tortas, burritos, corn, and more! They have a separate "Casamigos Margaritas" menu with flavors like Strawberry Basil, Watermelon Mint, Prickly Pear, Cucumber Jalapeño, Pineapple Cinnamon, Ultimate Skinny, and Spicy Mango Cilantro. The interior and exterior is filled with booths, cute glassware, and lots and lots of plants! Which margarita are you trying?
JOEY is a Canadian-based restaurant bringing a variety of different food. In Woodland Hills, the atmosphere is perfect with uplifting energy and great music. The menu dishes include spaghetti pomodoro, classic steaks, seabass, and even three types of sushi rolls. The drinks are classic with a twist -- there's a spicy passion fruit margarita, frozen peach bellini, and the seasonal watermelon drink with vodka. 
3. Élephante
This Italian restaurant has beautiful ocean views right off the coast of Santa Monica. Élephante includes neutral colors with plants and even couches to chill on with a drink. The beverage menu includes classic cocktails like a moscow mule, negroni, and old fashions but also offers shaken cocktails, wines, beers, and even mocktails. Standout foods include spicy vodka pasta, cacio e pepe pizza, fried calamari, and more. We will definitely be visiting to have the delicious food with a California sunset!
4. Catch LA
Located on Melrose in West Hollywood, the restaurant itself is situated on a rooftop with great views. Once you go up the stairs or elevator, you enter a walkway with flowers, plants, and lights with great photo opportunities. The menu is seafood-based so includes truffle sashimi, a tartare trio, the Catch roll, and more. They even have larger entrees like a miso glazed sea bass, cantonese lobster, and grilled jumbo shrimp. Drinks include sake, an espresso martini, and vodka, tequila, and whiskey cocktails. Delicious!
PUMP is a restaurant owned by Lisa Vanderpump andKen Todd in West Hollywood. The atmosphere is intended to feel like a magical garden with are huge trees, fairy lights, and roses scattered throughout the restaurant. The menu includes different pastas, salads, and entrees like ahi tuna and Vanderpump fish and chips. But what they're known for are the cocktails -- creative drinks like Lisa's FROZE, Pump-Tini, Pumpopolotam, Pumpargranite Margarita. They're so pretty!