5 Best Looks From the 2021 BET Awards!
Written by Isabella Chirico. Published: June 28 2021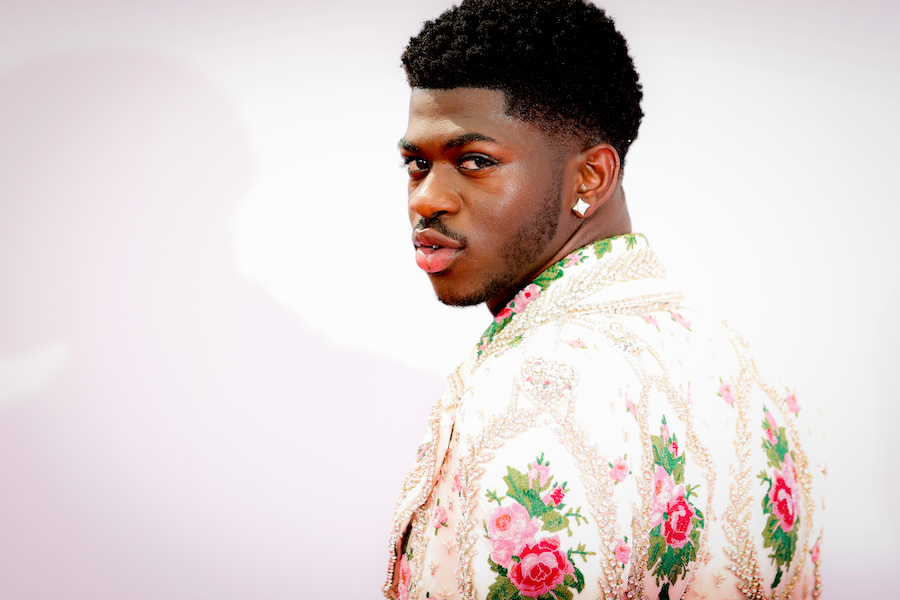 The 21st Annual BET Awards took place yesterday, celebrating Black excellence and achievements in entertainment and honoring countless icons in music, sports, television, and film --and the red carpet appearances were exactly what we needed! Here's a look at some of our favorite looks from the night:
Zendaya
You can always count on Zendaya to rock the red carpet and make any fit look extravagant, and the 2021 BET Awards was no exception. This Versace dress is vivacious purple with hints of striking green, sheer, and spectacular to look at. Even better, it was the same dress Beyoncé wore to the 2003 BET Awards -- fierce AND sustainable! We can't think of a better icon to revive this look all over again than Zendaya.
Lil Nas X
Lil Nas arrived to the BET Awards prepared to wow -- and with an outfit change. This first look was a breathtaking Richard Quinn suit that we firmly believe Lil Nas X could not have looked better in. The perfect combination of delicate and stand-out, vintage and fresh, it was show-stopping all around!
The second look was equally as much of a power move! The gown is byAndrea Grossi, a recent Italian fashion graduate, and begs the attention it so deserves. Looking closer at the gender-fluid gown, it's a look back into history as it depicts select illustrations of political and religious events relevant Grossi's ideals as a designer. Thank you, Lil Nas X, for always coming to the carpet prepared.
Issa Rae
Issa Rae is a self-made creative, entrepreneur, and entertainment mastermind known for the TV series Insecure. And this absolute glam and totally chic Balmain tuxedo dress she wore matched that energy perfectly. The white look contrasted perfectly with the red carpet, and was paired beautifully with statement Bulgari earrings. Clean and striking, we can definitely say this look screamed "Boss Woman!"
( © Aaron J. Thornton/Getty Images)
Megan Thee Stallion
Wearing an all white, statement-making dress by Jean Paul Gaultier with impressive slits down each side, Megan Thee Stallion chose to arrive ready to turn heads. The dress incorporates straps full of glitz and glam to bring the dress all together. She accessorized the look with dazzling jewelry that amplified the goddess energy all the more!
( © Aaron J. Thornton/Getty Images)
Which look was your favorite?