5 Afrobeats Songs To Add To Your Summer Playlist!
05-31-2021 by Amanda Almonord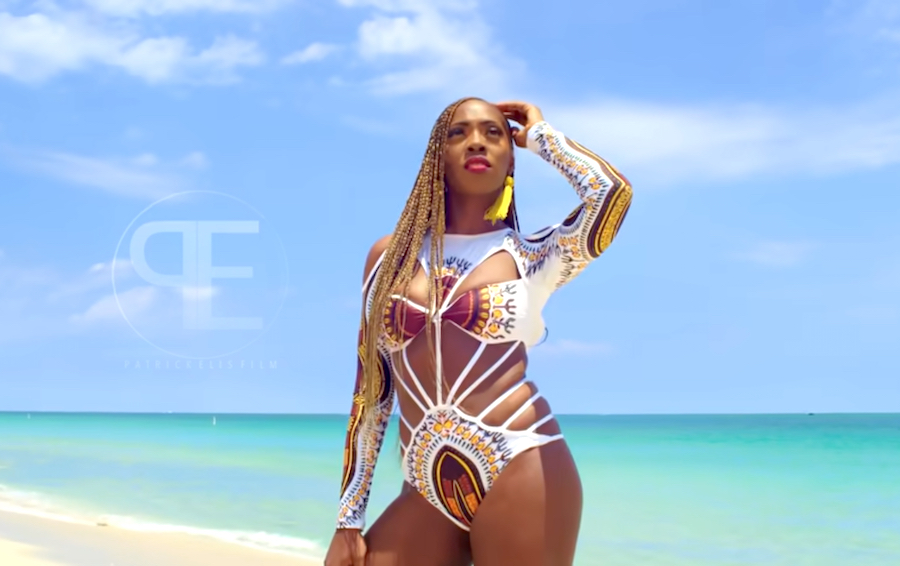 (Tiwa Savage/YouTube)
If you're not already on the Afrobeats train, now is the perfect time to climb aboard!
The beauty of music is that you don't have to understand the language to feel and enjoy it. That's even more true with Afrobeats, a West African genre of pop music. It's become increasingly popular in the United States thanks in part to Drake's collaboration with WizKid on "One Dance" and Beyoncé's work on Disney's live-action film remake of The Lion King. With Summertime on the horizon, your playlist is going to need a little revamping. These essential Afrobeat songs will help you set the perfect mood for all your upcoming adventures!
1. "All Over" by Tiwa Savage
Tiwa Savage is iconic in every way. In a male-dominated industry, Savage makes it known that female artists should not be underestimated. Her song "All Over" is a calm beat that gently hypes you as the song progresses. It'll leave you craving for more, so be sure to add  "Ma Lo" to your list, another great song by Tiwa Savage.
2. "On The Low" by Burna Boy
Burna Boy's "On The Low" is a love song that combines dancehall and Afrobeats elements. This song is what a warm Summer night feels like. Grab a lover and get ready to dance the night away with this one.
3. "Fall" by DaVido
It is a scientific fact that everyone will be dancing within the first 20 seconds of playing this song. It made history as Billboard's longest-charting Nigerian pop song! It's safe to say that DaVido knows a thing or two about making great music. It's the perfect song for any vibe you're looking to create this summer. Other great DaVido songs include "If" and "FIA".
4. "Come Closer" by WizKid
You've probably heard WizKid's background vocals on Drake's track "One Dance". They went on to collab on "Come Closer", and it became a hit! This song is smooth and will leave you feeling really good. He's also featured on Kranium's song "Can't Believe", another tune that will keep you dancing throughout the night.
5. "Kontrol" by Maleek Berry
Maleek Berry is a seasoned producer, collaborating with Wale and Goldlink. His song "Kontrol" sets him up as a true pop artist and gives listeners a taste of the tropics. For more easy Summer dance tunes, listen to his songs "Bend It" and "Sisi Maria".

Happy listening!