3 Reasons Why FOX's 'Grease: Live' Will Rule the School!
Written by Brittany Taormina. Published: January 04 2016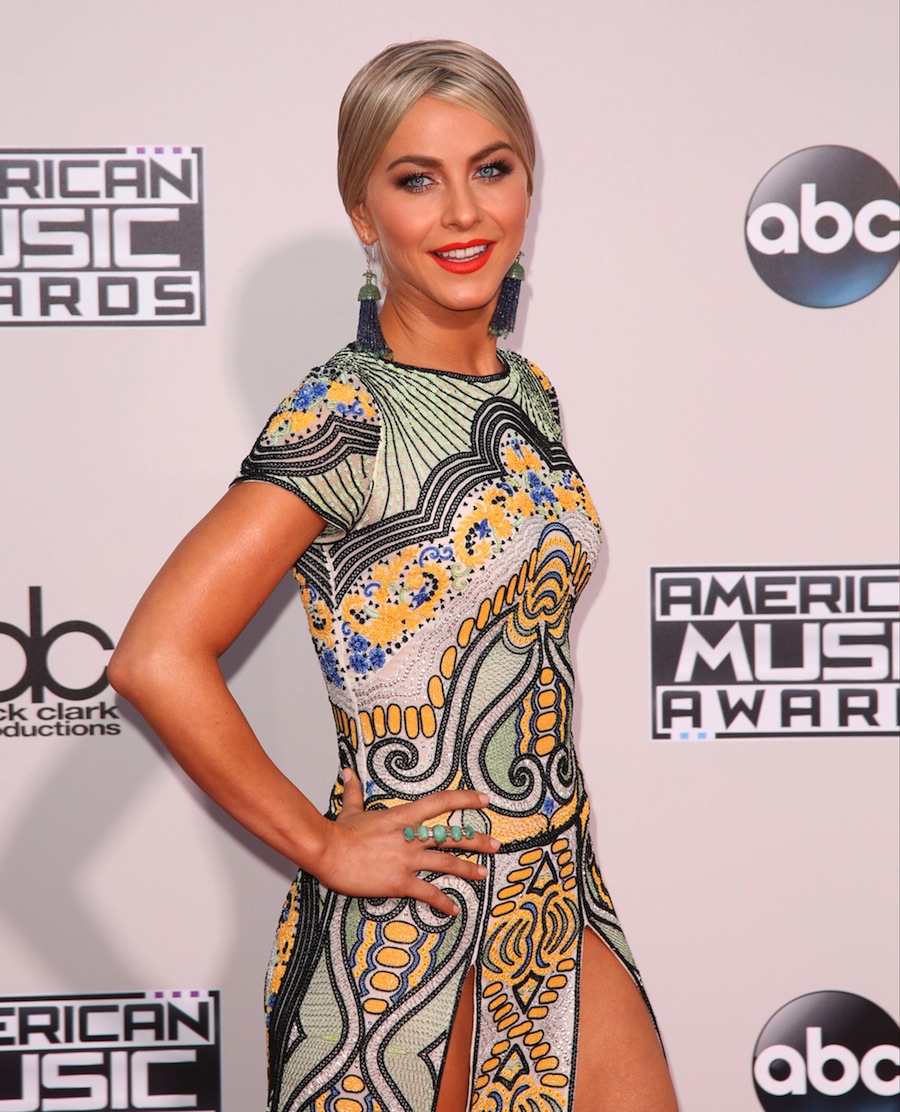 You're The One That I Want! Woo-oo-oo!
Who doesn't love Grease? FOX is bringing the classic production to your television screens LIVE on January 31, and there are so many classic moments from the film that we can't wait to see. Did you know Grease got its start on a stage back in 1971? The film was released in 1978 and starred the iconic John Travolta (Danny) and Olivia Newton-John(Sandy) and solidified our love for poodle skirts, leather jackets, and milkshakes. There is a lot we can expect from the highly anticipated live event, but before we get to those, take a look at this promo below!
1. Unforgettable Cast
This cast is one for the books! The live event stars no less than Julianne Hough (Sandy), Vanessa Hudgens (Rizzo), Aaron Tveit (Danny),Kether Donohue (Jan), Keke Palmer(Marty), Carly Rae Jepsen (Frenchy), Mario Lopez (Vince Fontaine), Carlos PenaVega(Kenickie), and many more. Julianne and Aaron are perfectly for their roles as the lead lovenirds, while Vanessa will be great as the feisty Rizzo since we already know she can dance and sing. Got to love High School Musical. Who's ready to see if Carlos has picked up any dance moves from "Dancing With The Stars"? We'll see if he retained any of what he learned as Danny's BFF Kenickie. It also looks like the cast are pretty good friends as they watched The Wiz: Livetogether! Pink Ladies 4EVA!
2. Awesome Director
Okay,Thomas Kail has quite the track record! He directed the Broadway musical In The Heights, for which he was nominated for a Tony award, and he also won the NAACP award for Best Director of a Musical in 2011. In 2015, he directed the smash-hit Broadway and Off-Broadway musical, Hamilton, and he even directed The Oprah Winfrey Oscar Special. His resume could go on FOREVER. Looks like FOX chose the right guy. He'll be partnering with "Dancing With The Stars" veteran directorAlex Rudzinski, who has helmed the ABC show for 20 seasons and has worked with some of the actors before, such as Julianne, a professional dancer-turned-judge on the show, andCarlos from this previous season as a contestant.
3. Live Studio Audience!
There is going to be a LIVE studio audience for Grease! FOX announced that the audience would play BIG part in the production, such as sitting in bleachers or dancing along to the music. How awesome is that? It creates a sense of spontaneity for the audience watching and most likely the actors. It is still a secret how the audience will be used throughout most of the event, but we are excited to tune in and see. There ain't no rules saying you can't have a live audience!
It looks like the live show will be an event you won't want to miss! With a cast like that, you can't go wrong.
Are you excited for Grease: LIVE?
(Photo via Brian To/WENN)
- Brittany Taormina, YH Contributing Writer