SUNDAY MUSIC VIDS: Anton Corbijn
Written by Katie Marzullo. Published: January 03 2016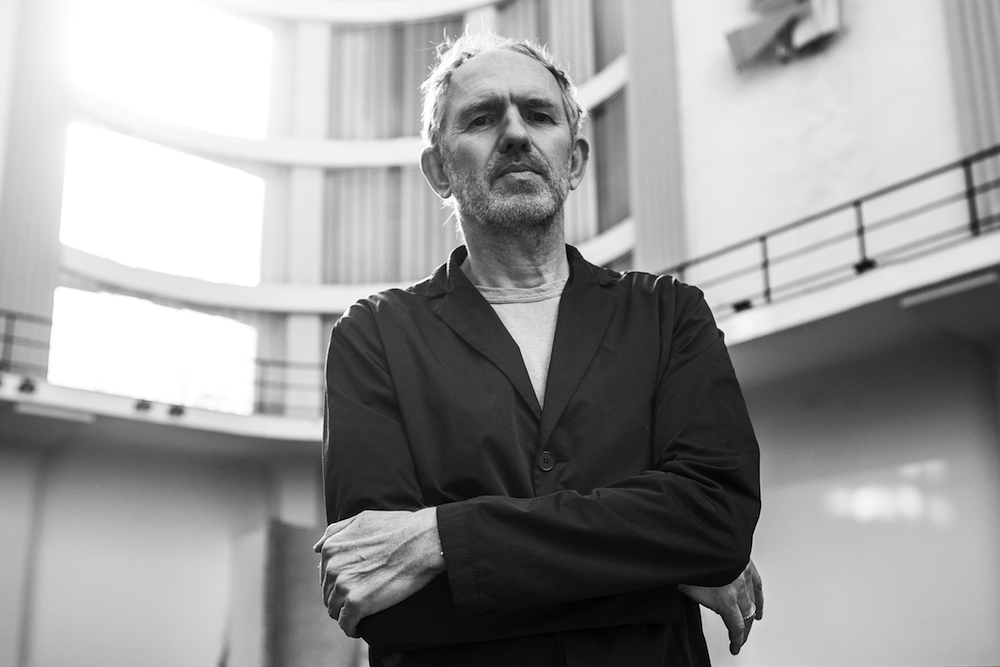 There are not very many filmmakers out there who are known specifically for directing music videos, but Anton Corbijn's bread and butter has been bringing amazing music to life over the past 30-plus years. His distinctive style have made him a go-to guy for musical artists who seek a very specific raw, photoshoot-like vibe.
A frequent favorite of Depeche Mode and U2(indeed, one could say that DM's entire visual aesthetic can be credited to Corbijn), the director definitely has a signature look, often shooting in black & white and/or with grainy, over-processed film stock, something he first experimented with back in 1980 and continued to go with over and over again in later works. Many of his videos feature perfectly ordinary people or settings within extraordinary circumstances (or vice versa). Plus he seems to be a fan of shooting things in high-speed, which I fully support.
The Dutch-born Corbijn is also a fave for more hard-edge/high-energy rock groups whenever they have a slow jam that needs music videoin', like Red Hot Chili Peppers andMetallica. Other pop acts, like Bryan Adams, Roxette, andColdplay, have gotten the Corbijn treatment at separate times as well.
Perhaps his most memorable clip – and the one that broke the most from the Corbijn mold – was his video for Nirvana's single "Heart-Shaped Box"… But that is probably because he was working from a detailed treatment from Kurt Cobainhimself.
Other than that extreme exception to the rule, artists continue to flock to Corbijn for a very specific visual experience. Here's a collection of some of his most interesting work!
Joy Division – "Atmosphere" (1980)
U2 – "Pride (In The Name of Love)" (1984)
Depeche Mode – "Strangelove" (1987)
Echo & The Bunnymen – "Lips Like Sugar" (1987)
Depeche Mode – "Enjoy The Silence" (1990)
Depeche Mode – "Policy of Truth" (1990)
U2 – "One" (1992)
Nirvana – "Heart-Shaped Box" (1993)
Depeche Mode – "In Your Room" (1994)
Bryan Adams – "Have You Ever Really Loved a Woman?" (1995)
Red Hot Chili Peppers – "My Friends" (1995)
Metallica – "Hero of the Day" (1996)
Roxette – "Stars" (1999)
Depeche Mode – "Freelove" (2001)
U2 – "Electrical Storm" (2002)
Coldplay – "Talk" (2005)
The Killers – "All These Things That I've Done" (2005)
Coldplay – "Viva la Vida" (2008)
(Photo via DyD Fotografos/Future Image/WENN)
- Katie Marzullo, YH Staff Editor