3 Podcasts That Will Make Your Day!
Written by Brittany Taormina. Published: November 03 2016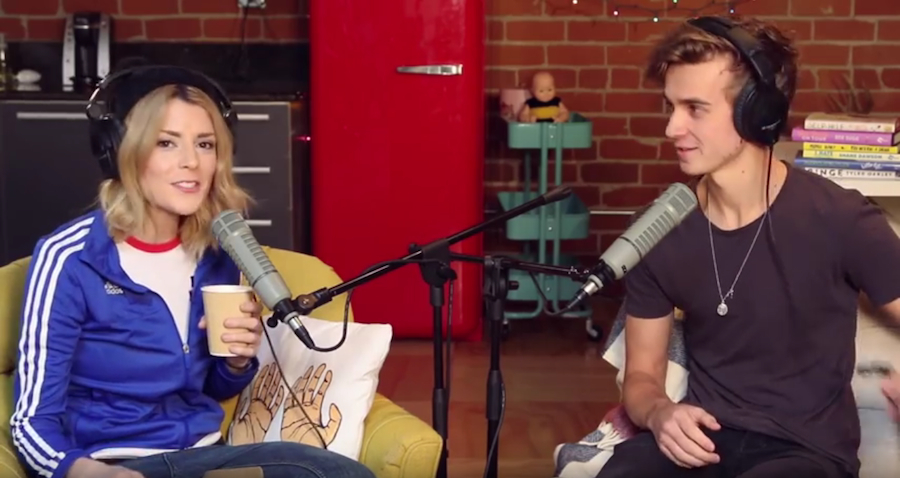 Even though podcasts seem like a modern concept, they're really not that much different from radio broadcasts from the pre-television age. Radio itself has not changed a whole lot over the last century, which just goes to show, if it ain't broke, don't fix it! Podcasts are just a more contemporary extension of this, and millions of people around the world are tuning in to the funny, the scary, the compelling, and the informative.
Podcasts can cover and array of topics and can be counted on for a good laugh or even just something to have on in the background when you're at work or doing chores at home and the the like. Here are 3 that will definitely brighten your day and make the hours fly by!
1.Psychobabble with Tyler Oakley & Korey Kuhl
We just can get enough of Tyler Oakley and will happily enjoy him on any platform, whether it be on YouTube or in this podcast, where he joins his best friend Korey Kuhl. The dynamic duo started this podcast in 2014, featuring talk about everything from Britney Spears to their own personal stories. Both of them are such happy people and will definitely bring a smile to your face. It's fun, entertaining, and FREE on iTunes right now.
Grace Helbig is definitely a favorite at YH! She has the perfect sense of humor for interviewing an array of people, from besties Mamrie Hart andHannah Hart toConnor Franta andJoe Sugg. Similar to Tyler, she has a great online community and uses her podcast to make you laugh and bring you closer to the people she is interviewing, which she posts clips of on her YouTube channel. The interviews are fun, light-hearted, and, indeed, Not Too Deep! Check out this clip from her podcast with Joe Sugg:
3.WTKGTS: When The Kids Go To Sleep
We know them, we love them, it's the Shaytards! Shay and Colettehave teamed up for a podcast series that they call When The Kids Go To Sleep, which happens -- you guessed it -- after their kids go to sleep. They now have 173 podcasts, and as an added bonus, they also upload a visual to their YouTube channel, so you can watch or listen. How awesome is that? The two discuss everything from what's happening in their life to politics. Check it out!
What's YOUR favorite podcast?
(Image via YouTube)
- Brittany Taormina, YH Contributing Writer