2017 Hollywood Halloween Round-Up!
Written by Katie Marzullo. Published: November 01 2017
(© Zibi/WENN)
Halloween seems kind of redundant in the showbiz, since most entertainers make their living by dressing up and/or pretending to be other people, but alas! Halloween is the one holiday every year when celebrities can truly let their freak flags fly! And they didn't disappoint this year, as always.
Here are just a few celebs we spotted getting into the Halloween spirit this year!
Nicole Scherzinger made the perfect Cleopatra:
Arrr, matey! "Game of Thrones" star Natalie Dormer was quite a fetching pirate: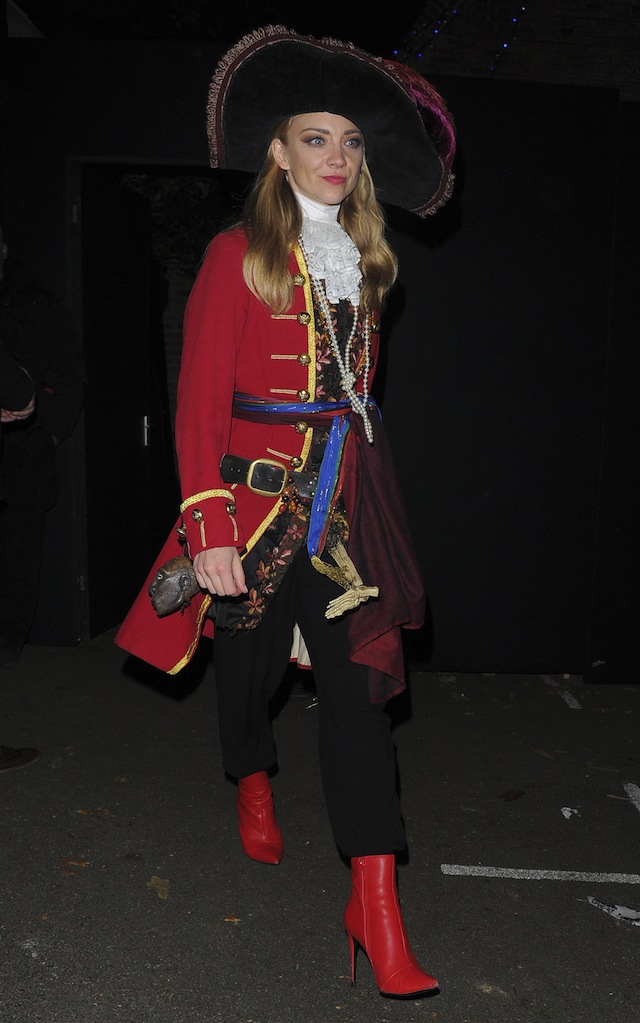 British comedian Jimmy Carr was perhaps a year behind on his David S. Pumpkins get-up but we ain't mad. ANY QUESTIONS??
Alec Baldwin was all heart in his Tin Man costume, accompanied by his lovely wife and kids as Glinda the Good Witch, Dorothy, and the Cowardly Lion: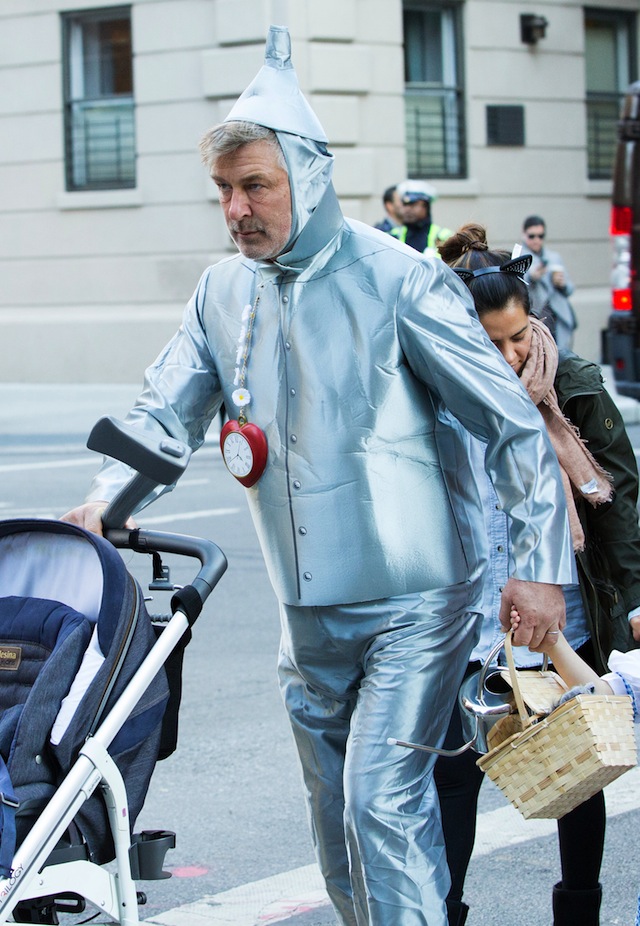 Ed Sheeran was big pimpin':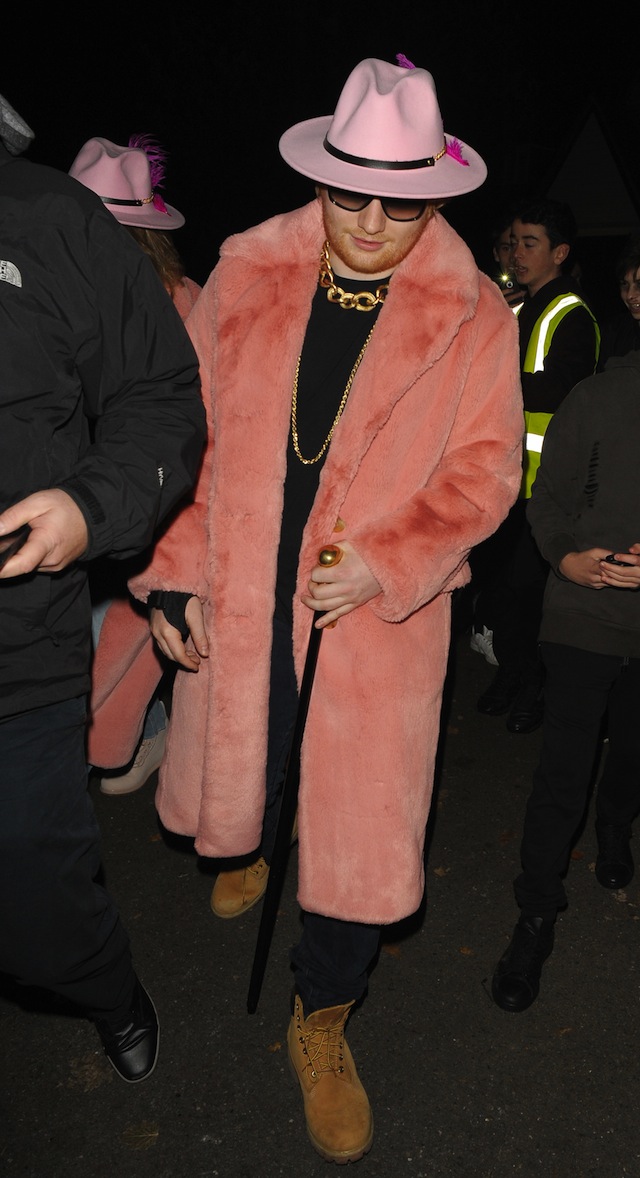 A whole lotta gender-bending goin' on thanks to "Today" hosts Savannah Guthrie and Matt Lauer as music legendsKenny Rogers and Dolly Parton, respectively:
                                                                                                                                                                                            (© Patricia Schlein/WENN)
We got you, babe! Kim Kardashian and her bestieJonathan Cheban wowed as Sonny & Cher:
Amal Clooney and Cindy Crawford also got their '70s on: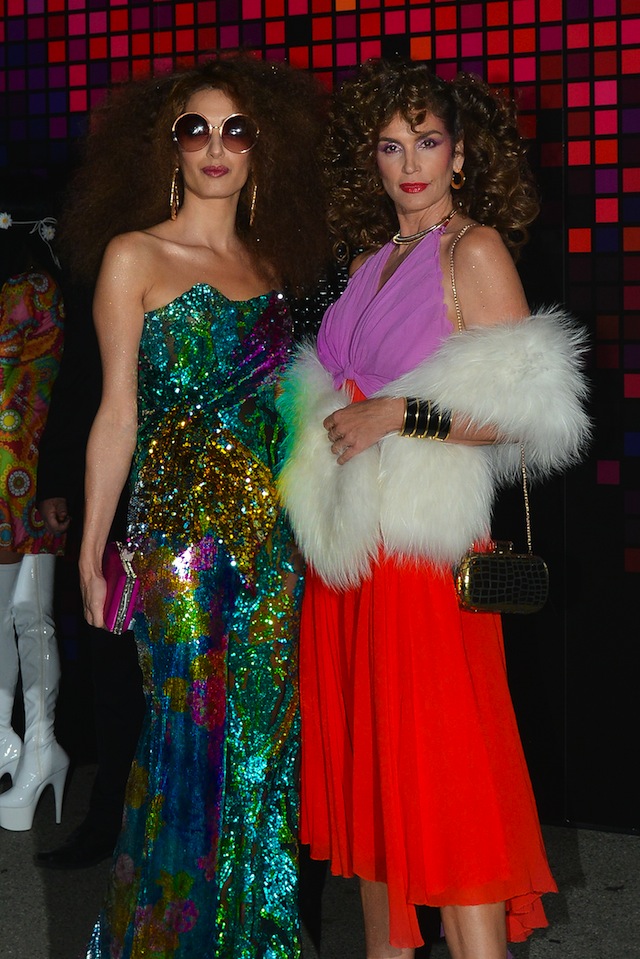 Drew and Jonathan Scott, AKA The Property Brothers, were serving us some Diana of Themyscira realness: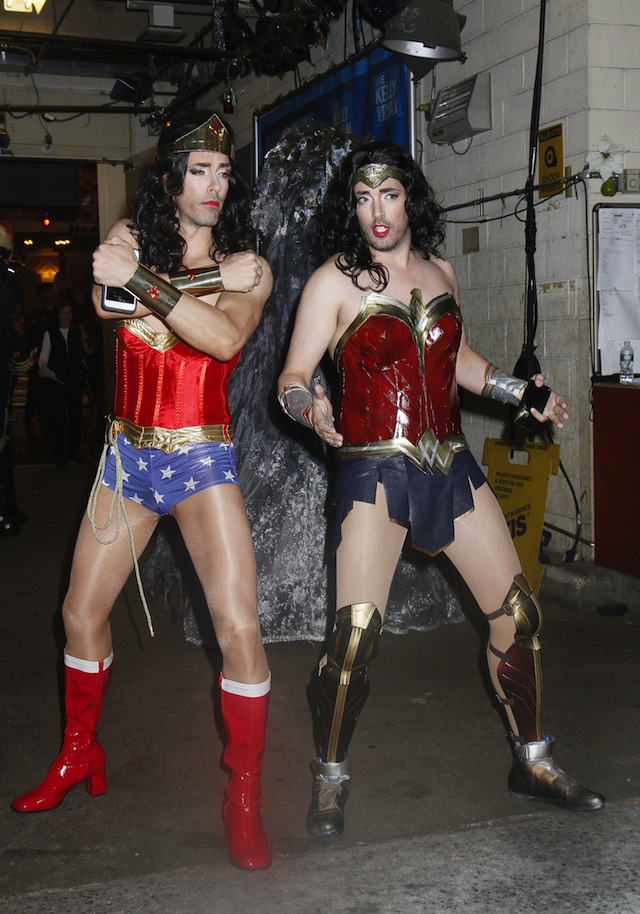 (© Michael Carpenter/WENN)
VloggerGigi Gorgeous and "RuPaul's Drag Race" starWillam slayed in their Cinderella and She-Ra ensembles:
                                                                                                                                                                                                 (© FayesVision/WENN)
Rita Ora was positively deadly (in the best way possible!) as Poison Ivy: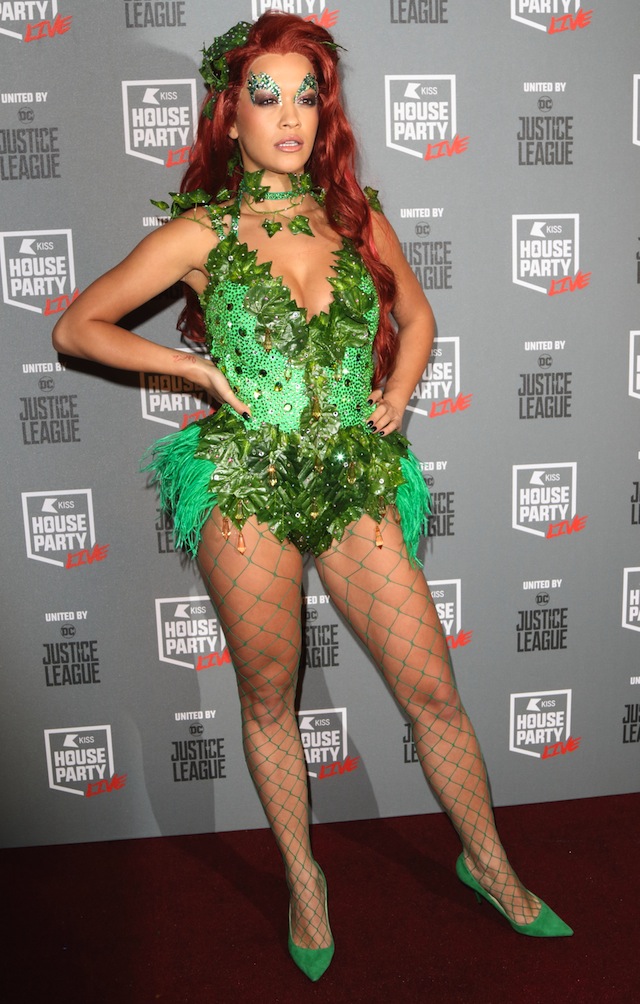 "Multi-pass"? Actress Nicky Whelan nailed this Leelo look fromThe Fifth Element:
SingerDua Lipa was channeling her inner Bridal Lydia Deetz from Beetlejuice:
We also spotted the elusive and mythical beast Seth MacFarlane!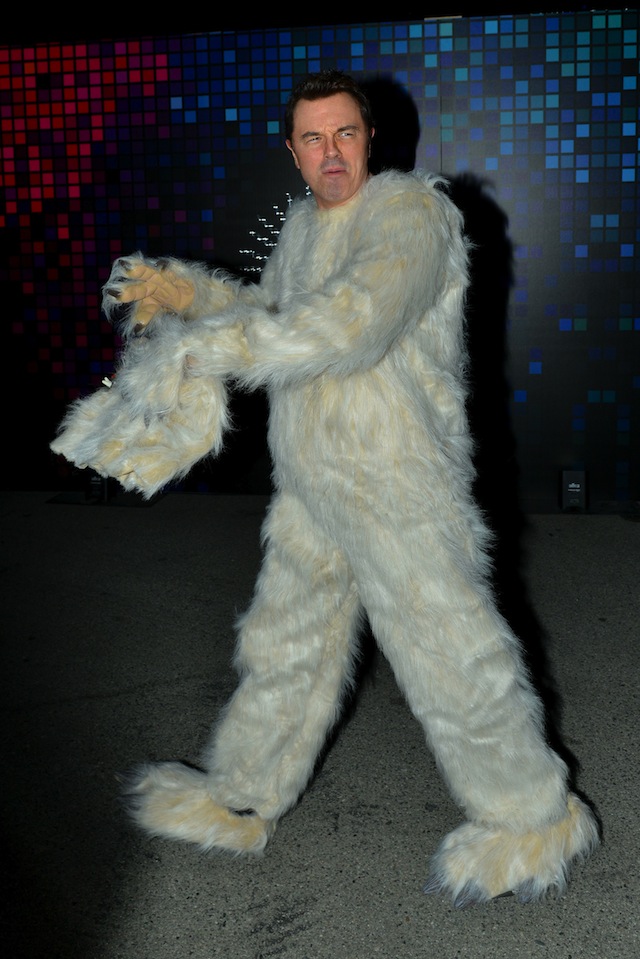 Over at Maxim's Halloween bash, "Dancing With The Stars" pros were getting into the spirit, including Sharna Burgess,Peta Murgatroyd, and Maksim &Val Chmerkovskiy:
                                                                                                                                                                                                 (© FayesVision/WENN)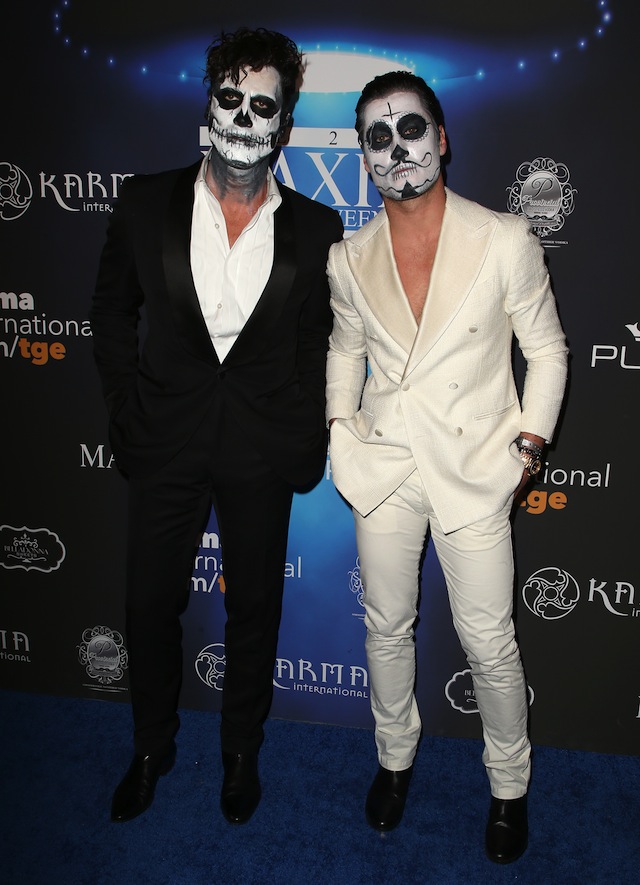 But hey, why should the celebs have all the fun? Over in West Hollywood, the annual Halloween Carnaval was bringing all sorts of epicness from the masses: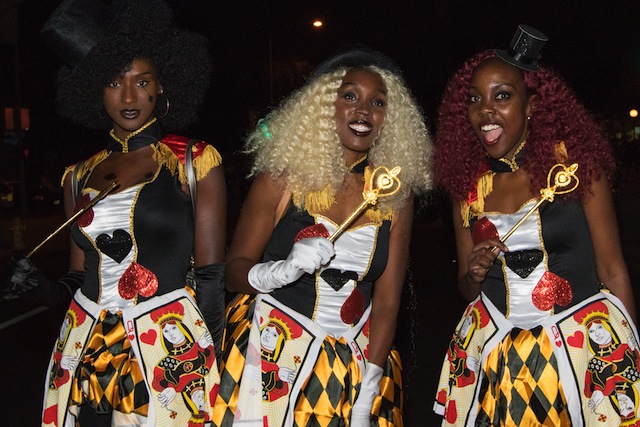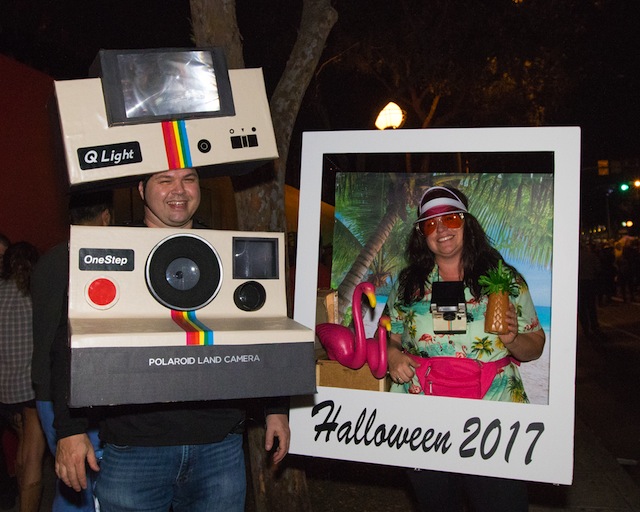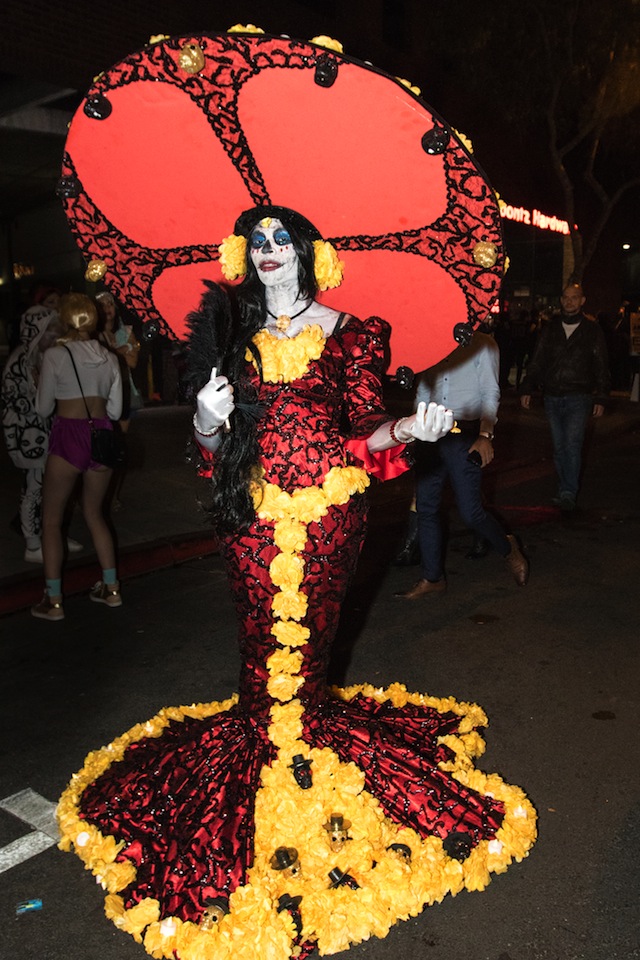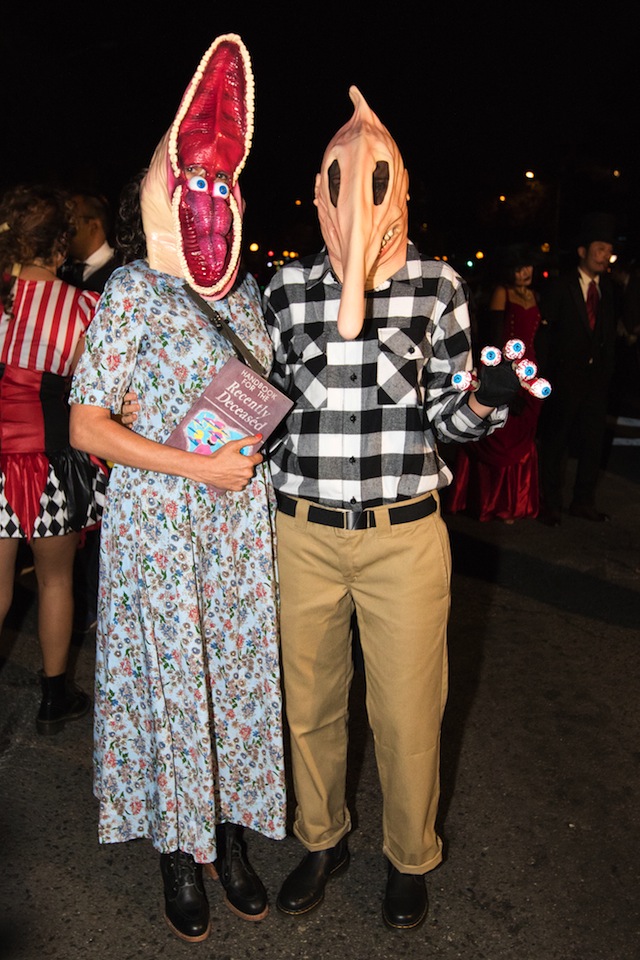 And there you have it, just a few reasons to remember why Halloween is THE BEST HOLIDAY of the year!
(Image via Zibi/WENN)
- Katie Marzullo, YH Staff Editor