10 "Seinfeld" Episodes To Immediately (Re)Watch When It Becomes Available on Netflix!
09-25-2019 by Lori Bashian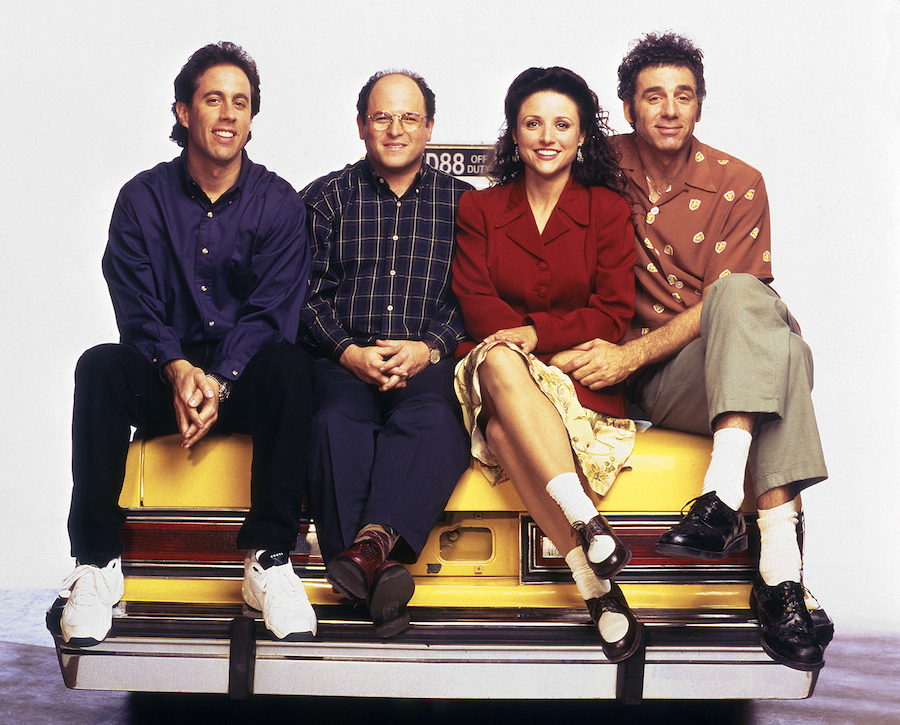 ( © George Lange/NBC/NBCU Photo Bank via Getty Images)  
The devastating news that "Friends" and "The Office" are leaving Netflix effectively depressed a nation. Only something major could ease the pain fans were experiencing due to their loss. We asked for something big, and Netflix delivered. The streaming giant announced they have acquired the streaming rights for "Seinfeld"! That's right, the hilarious "show about nothing" is coming to Netflix in 2021. Elaine, Kramer, George, and Jerry Seinfeld himself will be exposed to a whole new generation of viewers who will likely binge all 9 seasons in less than a week. While all episodes of this show are golden, here are a few must watch moments to binge first once the show is finally on Netflix!

Next