10 Netflix Documentaries For The Fashion-Obsessed!
Written by Ali Shannon. Published: February 14 2018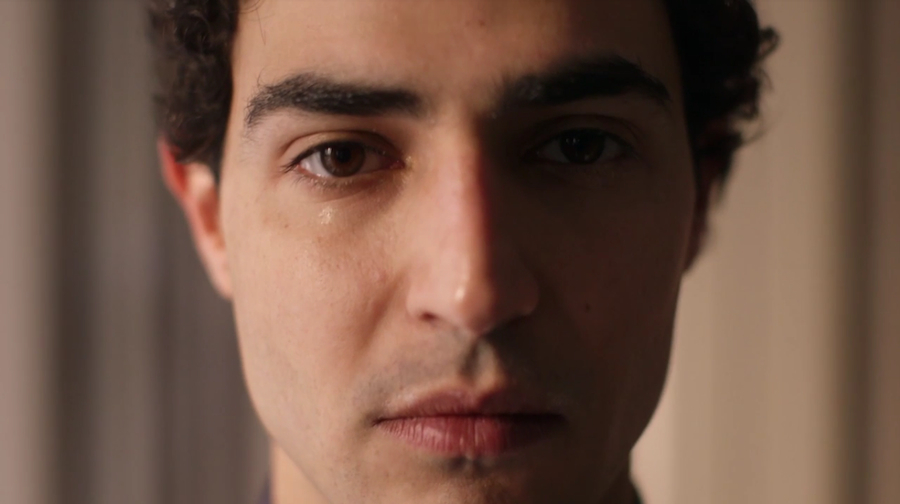 If you're like me, getting onto Netflix and figuring out what to watch can take longer than I'd like. You're all, "seen it, seen it, too sad, too political, not in the mood for that" until "Okay yeah I'll watch that." I'll make it easy for the cultural docu-fans, here are the docs for fashion lovers that are definitely worth your time to watch!
1.The First Monday in May
If you're obsessed with seeing celebrities strut in the most gorgeous clothes, just hit play on this one. The First Monday in May is a look into the goings-on behind the scenes at the Fashion Institute of the Metropolitan Museum of Art and Conde Nast as they put on the annual MET Gala. AKA, and Anna Wintour Prom.
Why You Should Watch: It gives viewers more context into the event and the work being put in besides wearing a gorgeous dress and walking the carpet. It's also chock full of celebrities and the Devil wearing Prada herself, Anna Wintour.
2.House of Z
This documentary chronicles the immediate rise of young genius designerZac Posen, and the subsequent fall from grace and rebuilding of his company and reputation.
Why You Should Watch: As someone too young (or out of the loop) to know of his downfall, watching someone humble himself and refocus his career, while keeping his family as the center of his work, was inspiring to watch.
3.Dries
I honestly had no idea who Belgian designer Dries Van Notenwas before stumbling upon this doc, but man am I glad I did. Audiences get to know more about the 25-year-long career of Dries, and watch as he creates four collections spanning a year.
Why You Should Watch: If you're like me and haven't heard of him, watch and you won't be disappointed. The designer is a somewhat mystery in the fashion industry, so this opportunity behind the curtain to see his offices and gardens in Antwerp, the materials and intricate embroidery of his pieces, his quiet but brilliant staff, and the designer's relationship with his partner Patrick, was very special.
4.The True Cost
This doc is about the clothes we wear, the people who make them, and the impact the industry is having on communities, ecosystems, and our world around us. Guys, it's dangerous and chilling to watch. It takes audiences around the world and into the lives of the people who are paying the price for our consumption.
Why You Should Watch: I'll admit, this documentary in particular got me and made me cry and rethink how I shop immediately. While stores like H&M have made efforts to reduce their waste after this film's release, the fast fashion it generates hurts our planet in ways I didn't even realise. An eye-opening documentary and simply a must-watch for everyone, not just people who care about clothes.
For more information about the film and being a more conscious consumer, check out their website!
5.Franca: Chaos and Creation
This intimate portrait of Franca Sozzani gives viewers a behind-the-scenes glimpse into one of the iconic editors-in-chief of Italian Vogue. Her covers were as astounding as they were controversial, but connected fashion and art in a way no other magazine was close to achieving, including legendary works like the "Black Issue" and the "Plastic Surgery Issue"; Franca redefined a magazine's role within culture.
Why You Should Watch: We may all be familiar with AmericanVogue editor-in-chief Anna Wintour, but with the help of interviews from Karl Lagerfeld, Baz Luhrmann, and many others, Franca gives us an insight into not only her creative process, but exploring subject matter that shook up the status quo and makes us question and learn and want to evolve.
Check out the (NSFW) trailer here!
6.Manolo: The Boy Who Made Shoes for Lizards
We are taken through Manolo Blahnik's life from the time he was a child creating shoes for lizard, to becoming the most celebrated shoe designer of the 20th century.
Why You Should Watch: With a star-studded roster of celebrity cameos like Paloma Picasso, Karlie Kloss, and Naomi Campbell, it's an exclusive look into the Spanish designer's creative process, one that most designers have foregone for outsourcing their work.
7.Iris
This documentary is as colorful as its star, Iris Apfel, the 93-year-old style connoisseur. With a deep presence in the New York fashion scene, this tells the story of her creativity and wit.
Why You Should Watch: Iris breaks all the rules of what you'd imagine a fashion icon would or should be, and takes her messages of individuality beyond just the fashion industry. She is entirely unique and does nothing to hide it, and we would all be so lucky to live with that outlook. I also want her to be my third grandmother.
8.Jeremy Scott: The People's Designer
This is the story of Jeremy Scott, the king of pop fashion. His unconventional style and bold ideas have made it hard for the fashion industry to accept his work in fashion, but Scott's perseverance brought him from a small Missouri town to the Creative Director of Moschino.
Why You Should Watch: He is a testament to working in the most critical and ever-changing industry, but has never compromised his own vision and aesthetic. His story shows audiences how important it is to stay true to your own identity, and almost makes you want to ditch the neutrals for one of his Spongebob-covered dresses.
9.In Louboutin's Shoes
This doc allows for unprecedented access into famed shoe designerChristian Louboutin's world as he tries to break into the uber-rich Asian markets.
Why You Should Watch: It was my first look into the business side of luxury shoes, but also the power and wealth of foreign markets as Louboutin travels to Mumbai, Milan, Paris, and the Himalayas. We are familiar with the obsession over his shoes, but it was my first time getting to see the perfectionist but charming designer at the forefront.
10.Maddman: The Steve Madden Story
It details the career of shoe designer Steve Madden, his unique process, and ultimately his comeback that has kept his brand at the forefront of fashion.
Why You Should Watch: It gives a face to and a better understanding of who the person is who made at least one or two of our pairs of shoes. I for one had no clue who Steve Madden was before this, especially his involvement in the real-life Wolf of Wall Street fiasco with Jordan Belfort (and his prison time!).
I'd also like to give Honorable Mentions to Dior and I and Inside British Vogue, still 10/10 recommend.
(Image via VOGUE)
- Ali Shannon, YH Contributing Writer