10 Completed Series To Watch, Re-Watch, or Finish During The SAG-AFTRA Strike!
Written by Kate Anne Trott. Published: September 29 2023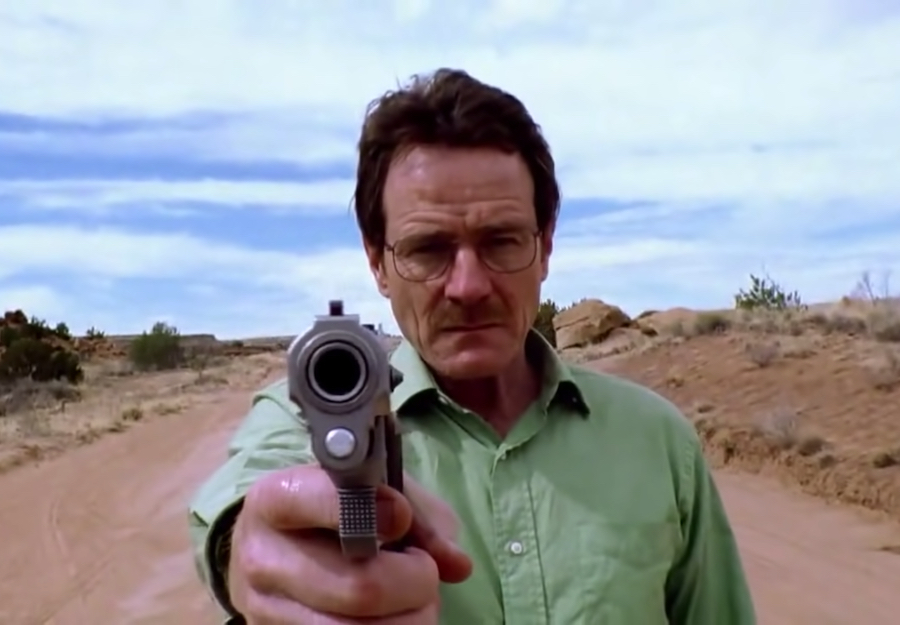 (Photo: AMC)
Although the WGA strike has thankfully been resolved, the SAG-AFTRA strike continues and has promted delays of new television series such as "Yellowjackets" and "The Last of Us". The strike has affected around 40 shows from releasing new episodes, causing frustration for many fans. If you're like me, you have a cache of half-finished television shows on your streaming services just begging to be restarted – because we all know that starting things is a lot easier than finishing them. What better time could there be to attempt to finish that show that you got sidetracked from on the third season? While you wait for new episodes of your shows to air, going back and starting or finishing old series might just be the way to go. If you need some ideas, here are 10 recently completed series to binge-watch!
1. "Shameless" (2011-2021)
Taking place in the southside of Chicago, "Shameless" is a raunchy comedy-drama that follows a family living a difficult life in a bad neighborhood in the city. With an absentee, bipolar mother and a drug addict, alcoholic father, the Gallagher family struggles to make ends meet. With topics of sex, drugs, money, work, and education, the show addresses in a comically depressing way what it's like to live in poverty in unfortunate circumstances. "Shameless" makes you laugh, cry, and obtain secondhand embarrassment as you watch the Gallagher family handle all that life throws their way. It was one of the most popular and most-watched television series on Netflix due to its unique storyline and shock value. As it switches from a hilarious comedy to a gut-wrenching, dark drama multiple times an episode, "Shameless" has the ability to grab ahold of your attention and keep it, which is why it is so bingeable. Stream on Netflix and Showtime.
2. "Orange Is The New Black" (2013-2019)
If you've ever wondered what it would be like to go to prison, look no further than "Orange Is The New Black". Based on Piper Kerman's memoir, the series follows Piper Chapman on her 15-month prison sentence after her involvement in drug trafficking with her ex-girlfriend Alex Vause. Beginning as an average, middle class, spoiled white woman, Piper's character becomes unraveled as she is greeted by the different types of characters who are incarcerated in Litchfield Prison. Themes of the show surround race, sexuality, identity, religion, and issues in the American justice system. Friendship becomes Piper's new means of survival as she navigates a much more difficult world than she is used to. With 16 Emmy Award nominations and 4 wins, it's easy to say that "OITNB" was a hit show and continues to entertain and enlighten anyone who watches it. Stream on Netflix.
3. "The Vampire Diaries" (2009-2017)
While many of us have grown out of our teenage obsession with hot vampires and werewolves, "The Vampire Diaries" still has the potential to bring you back to it (thanks in large part to Ian Somerhalder). Based on the novel series by L.J. Smith, this supernatural teen drama follows Elena Gilbert in a small vampire-infested town called Mystic Falls in Virginia. Her love affair with the Salvatore Brothers seems to be nothing less than fate as she discovers that there is more to her hometown's history than she previously realized. Featuring vampires, werewolves, witches, doppelgangers, ghosts, and other creatures of the night, the series is full of shocking plot twists and romance. The series was a clear success, running for 8 seasons and 2 successful spinoffs. It's perfect to binge, and once you finish, "The Originals" and "Legacies" can keep you occupied and immersed in the fantastical world of "The Vampire Diaries".Stream on Peacock and Max.
4. "House" (2004-2012)
Any of the ridiculous amount of medical drama series can honestly work to keep you occupied while you wait for your new shows to air -- however, "House" is truly special. The addition of the comedic relief of the main character, Dr. Gregory House, adds a uniqueness to this medical drama. The Princeton-Plainsboro Teaching Hospital is the setting of each episode's bizarre and extraordinary medical mysteries. Dr. House, an egotistical, ingenious diagnostician, works alongside Chase, Cameron, and Foreman to diagnose patients with unknown ailments. Each episode differs in the cases that they face, yet the series holds an underlying storyline with hospital staff. In 2008, "House" was the most-watched fictional television show internationally with 81.8 million viewers. Stream on Apple TV.
5. "Grimm" (2011-2017)
If you enjoy crime and fantasy series, "Grimm" is the best of both worlds. An adaptation of the dark version of fairy tales by the Grimm Brothers, homicide detective Nick Burkhardt learns he is a "Grimm", which allows him to see and fight creatures called "Wesen" that resemble twisted versions of characters from fairy tales. With his new powers putting him in danger, he learns that not all Wesen are inherently evil and even teams up with a few to end the heinous crimes caused by the bad ones. Packed with creepy creatures, royal family factions, dangerous adventures, and supernatural powers, this fantasy-meets-crime show is a genre you have to experience. The series was a surprising underdog success with a binge-worthy 6 seasons and 123 episodes. Stream on Freevee and Peacock.
6. "Breaking Bad" (2008-2013)
You usually learn to stay away from drugs from your high school teachers, not work with them to cook up some meth. In this series, Walter White is an underpaid high school chemistry teacher with terminal cancer that finds out manufacturing methamphetamine is where the real money is. In order to financially support his family after his impending death, Walter begins a life of crime. Alongside his ex-student, Jesse, the two pair up to create a high demand for a stronger type of meth. As their business expands, Walter becomes unrecognizable as he finds himself in trouble with law enforcement, gangs, and cartels who all compromise his relationship with and the safety of his family. This crime-drama received 58 Emmy nominations and 16 wins and was one of the most talked about television series at its peak. Stream on Netflix.
7. "Friends" (1994-2004)
Following 6 friends living in Manhattan, "Friends" is a comedy about important life experiences in adult life. Its content about marriage, divorce, pregnancy, relationships, friendships, and work are still relatable today. This '90s hit sitcom continues to air episodes on Nickelodeon's 'Nick at Nite' channel, giving a nod to its mega-popularity. The series was one of the most-watched television shows of all time and was beloved by millions. It won 6 Primetime Emmy Awards with 62 nominations. HBO paid $425 million in 2019 for the rights to stream reruns of the series for 5 years. The show still continues to be binge-worthy comfort show for many. Stream on Max and fuboTV.
8. "Gilmore Girls" (2000-2007)
"Gilmore Girls" follows the relationship between Lorelai Gilmore, a single mother in her 30s, and her teenage daughter, Rory. The dynamic of a best friendship combined with a mother-daughter role causes conflict and difficulties as each have headstrong characteristics. The series is full of tumultuous relationships as each character explores realistic life expectations and experiences. Dealing with subject matter such as love, family, education, friendships, and work, the show is very relatable to both young and older audiences. "Gilmore Girls" made it to Time Magazine's Top 100 shows and is a fan favorite to binge-watch. The show was most successful with the age group 18-25 but is easy for anyone to fall in love with. Stream on Netflix.
9. "Game of Thrones" (2011-2019)
If you haven't heard of "Game of Thrones", then you've probably been living under a rock. The fantasy-drama series was so extremely popular that it has been almost overly talked-about. However, there is no denying that it was so popular for a reason. Based (partly) on the as-yet unfinished novel series byGeorge R.R. Martin, the setting takes place in medieval-type society and features war, zombie armies, noble families, and magical creatures. The series was a hit due to its dynamic characters and plot and the power to transport viewers to a far off, fairytale land. "Game of Thrones" holds the record for the most Emmys ever won by a prime-time series and was one of the most successful fantasy series of all time. The show has 9 spinoff series currently in the works including a second season of the prequel "House of the Dragon" due sometime next summer. Now would be a perfect time to binge the OG series. Stream on Max.
10. "The Office" (2005-2013)
The uniqueness of this show's fictional documentary-style sitcom paved the way for similar shows like "Parks and Recreation" and "Brooklyn Nine-Nine". Focusing on the workers at Dunder Mifflin Paper Company, this hilarious series depicts the everyday lives of people that work in a close office space with each other. The variety of characters and comedic timing made this series a huge success. "The Office" won 5 Emmys, a Peabody Award, and the Screen Actors Guild Award for Best Comedy Ensemble twice in a row. The lighthearted nature of the show makes it easy to binge watch. Stream on Peacock and fuboTV.
Happy binge-ing!