The Game facing charges over 'phone flash mob'
Written by . Published: August 14 2011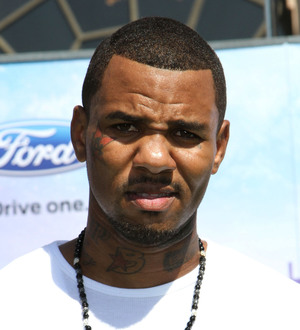 Rapper The Game is facing criminal charges after allegedly posting the number of a Los Angeles sheriff's office on Twitter.com and encouraging his fans to call in on Friday (12Aug11).
The star, real name Jayceon Terrell Taylor, is said to have told his followers to dial the number of the Compton, California station in order to land an internship with him.
Hundreds of fans reportedly followed his instructions and the department's phone system was overwhelmed with calls, delaying emergency services.
Sheriff's Captain Mike Parker tells the Los Angeles Times, "This was beyond irresponsible. The deputies' ability to answer the phones and dispatch personnel to help these people in danger was significantly impeded."
Investigators are now compiling a criminal complaint and will forward their findings to the L.A. County district attorney's office - and The Game could face charges.
Parker adds, "Each phone call made does open the possibility for an additional charge."