Taylor Momsen: 'I've quit acting'
Written by . Published: August 17 2011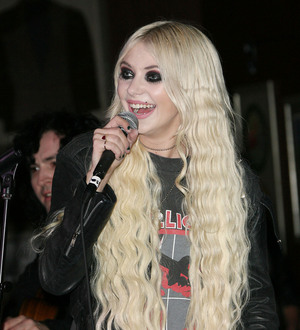 Former Gossip Girl star Taylor Momsen has "quit acting" for good to focus on her music career.
The 18 year old took an extended hiatus from the hit TV series last year (10) to tour with her rock band The Pretty Reckless, but she was expected to return as a guest star on future episodes.
However, Momsen has ruled out rejoining the cast of Gossip Girl, insisting she's turned her back on Hollywood for good.
She tells Elle.com, "I quit acting, actually. I quit Gossip Girl and now tour and am in a band (sic). That's pretty much all I want to do. Hopefully, I'll be able to only do that for the rest of my life."
And Momsen will get to live out her dreams for some time as she and her bandmates prepare to tour with Evanescence.
She says, "We're on tour forever! We're actually starting a tour with Evanescence in the fall, it goes all around the U.S. and then around Europe... so that's really exciting. That's for the next couple of months, so we're pretty much on the road until at least 2012. And then it will continue!"