Spider-Man star Reeve Carney to play Jeff Buckley in biopic
Written by . Published: August 18 2011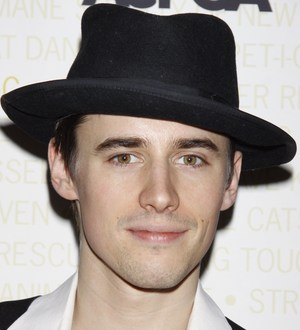 Broadway's Spider-Man, Reeve Carney, is set to come down to earth to portray cult singer/songwriter Jeff Buckley in a new biopic.
Carney, who plays Peter Parker/Spider-Man in Turn Off The Dark, has signed to Jake Scott's film about the tragic star.
Buckley's mother Mary Guibert has reportedly signed on as an executive producer.
The film will be loosely adapted from David Browne's book Dream Brother: The Lives and Music of Jeff and Tim Buckley.
The singer drowned in Tennessee in 1997 at the age of 30.
Buckley's mother says, "We are over the moon that Reeve has agreed to take on this challenging role. I've seen him perform several times... he's been getting ready for this all his life. It certainly doesn't hurt that he looks so much like Jeff."