Articles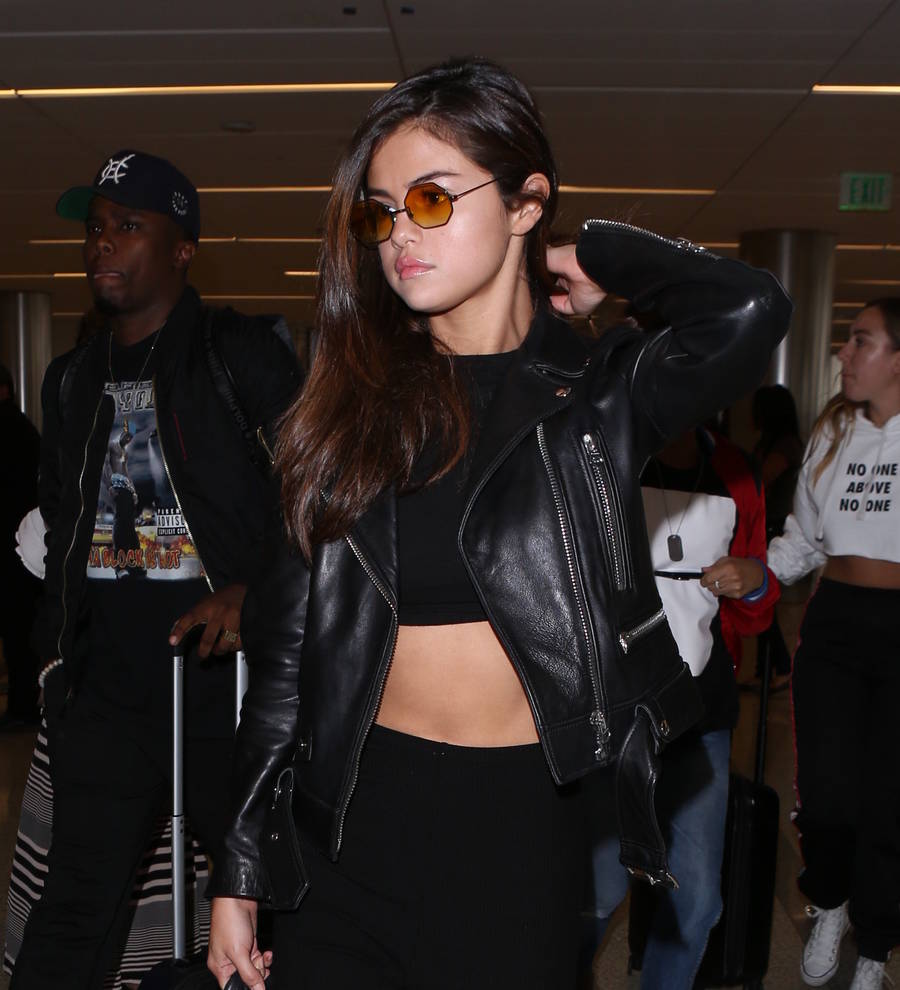 Selena Gomez states her political opinion with slogan necklace
Selena Gomez has shown her support for civil liberties by wearing a 'We the People' slogan necklace, which benefits the American Civil Liberties Union (ACLU), to an event in Los Angeles at the weekend (19-20Aug17).
The actress guest-moderated a Q&A for new Robert Pattinson film Good Time at the Arclight Theater on Saturday evening (19Aug17) and she accessorized her outfit with a necklace bearing the first three words of the preamble to the Constitution of the United States, which begins, "We the People of the United States, in Order to form a more perfect Union, establish Justice, insure domestic Tranquility, provide for the common defense, promote the general Welfare, and secure the Blessings of Liberty to ourselves and our Posterity, do ordain and establish this Constitution for the United States of America."
The $75 handmade necklace is part of a range of products created by company Slow Factory in collaboration with the ACLU, a nonpartisan nonprofit organization whose stated mission is "to defend and preserve the individual rights and liberties guaranteed to every person in this country by the Constitution and laws of the United States".
A portion of the proceeds from the sale of the necklace, which is available in 100 per cent silver or a gold plated finish, will be donated to the ACLU.
The singer's timely reminder of the importance of the constitution came in the wake of the violent protests in Charlottesville during which anti-racism protester Heather Heyer was killed after white supremacist James Fields rammed his car into counter-protesters.
Selena has shied away from being outspoken on political matters, but in February following the election of President Donald Trump, the Fetish singer wore a denim jacket to the Grammys afterparty with a patch on the back that read, "God Bless Nasty Women", a reference to the president's comments about rival Democrat candidate Hillary Clinton.