Sandra Bullock 'no longer communicates with ex's daughter'
Written by . Published: August 18 2011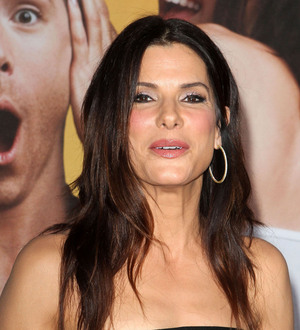 Sandra Bullock is no longer in touch with her former stepdaughter, according to the young girl's mother Janine Lindemulder.
The Blind Side star became a mother figure to husband Jesse James' daughter Sunny during their marriage, but they split in early 2010 following revelations over his infidelity.
Earlier this year (11), the TV mechanic admitted he had lost complete contact with his former partner, but revealed Bullock and Sunny still saw each other.
However, the actress has completely lost contact with the youngster now, according to her mother Lindemulder.
She tells Us Weekly, "Sandra doesn't communicate anymore with Sunny. Sunny never talks about her. I don't bear any grudges against Sandra. She has her own son to raise."