Articles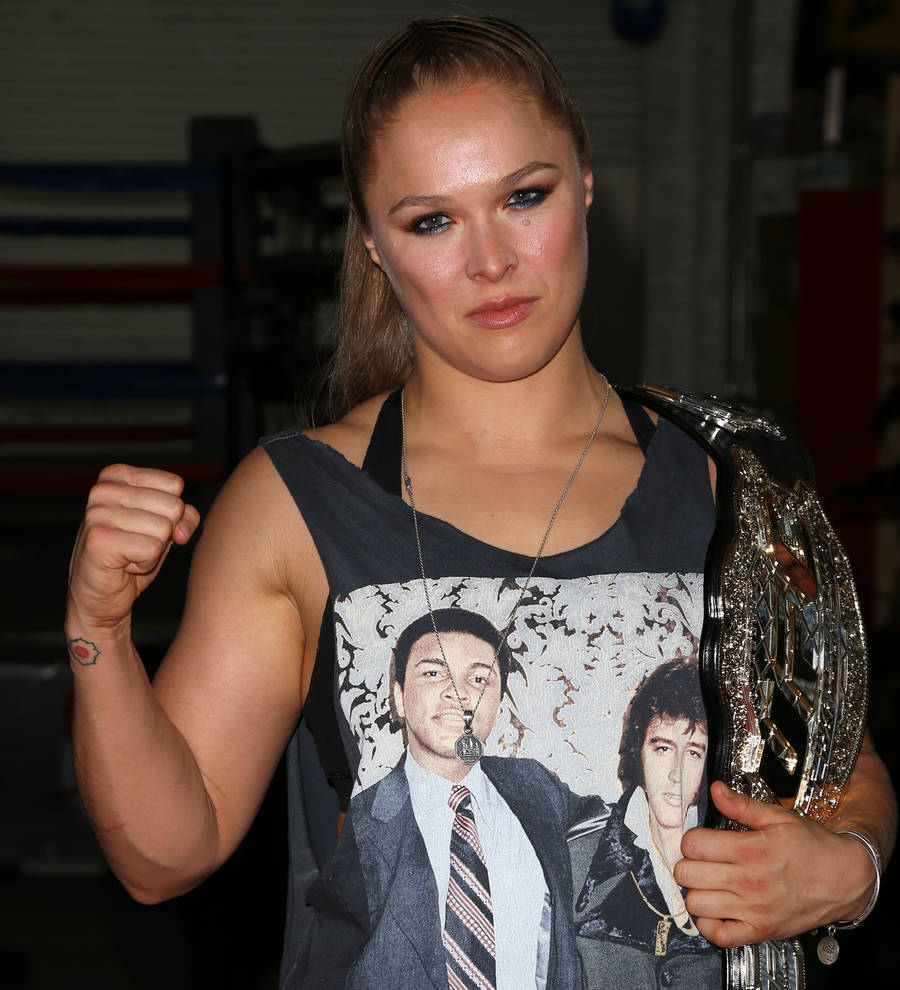 Ronda Rousey loses big fight comeback
Furious 7 star Ronda Rousey's return to fighting ended with a disappointing 48-second defeat on Friday night (30Dec16).
The UFC star-turned-action movie actress made her return to the sport 13 months after her crushing defeat at the hands of Australian Holly Holm, and this time it was Amanda Nunes' turn to beat Rousey and retain her bantamweight belt.

After the fight, which ended when the referee stopped the contest, Nunes poked fun at her opponent, suggesting she should stick to making movies: "Forget about Ronda Rousey!" the fighter told the Las Vegas crowd. "She's going to go do movies. Forget about her. She has a lot of money already.

"That's it for her. For sure, she's going to retire."

Rousey left the cage in her mother AnnMaria De Mars' arms. AnnMaria later told TMZ that she wants her 29-year-old daughter to retire from the sport.

Rousey made a guaranteed $3 million for her comeback fight while Nunes' pay check was just $200,000 .

Following her defeat at the hands of Holm in 2015, Rousey told talk show host Ellen DeGeneres she felt suicidal.

After shooting Furious 7 and Expendables 3, the fighter is currently filming a remake of Patrick Swayze's 1989 movie Road House.

Following the fight, Rousey's celebrity fans took to social media to comment on her knock-out, with actress Anna Paquin tweeting: "As a die hard @RondaRousey fan wish her last fight ended differently", while Jordin Sparks added: "Nunes took that fight in 45, 46, 47 seconds??? Tonight is crazy", and actress Roselyn Sanchez wrote: "Oh God @RondaRousey I really wanted u to get this one, we all know know how much it meant to you. Nada, pa'lante… Better things coming."