Articles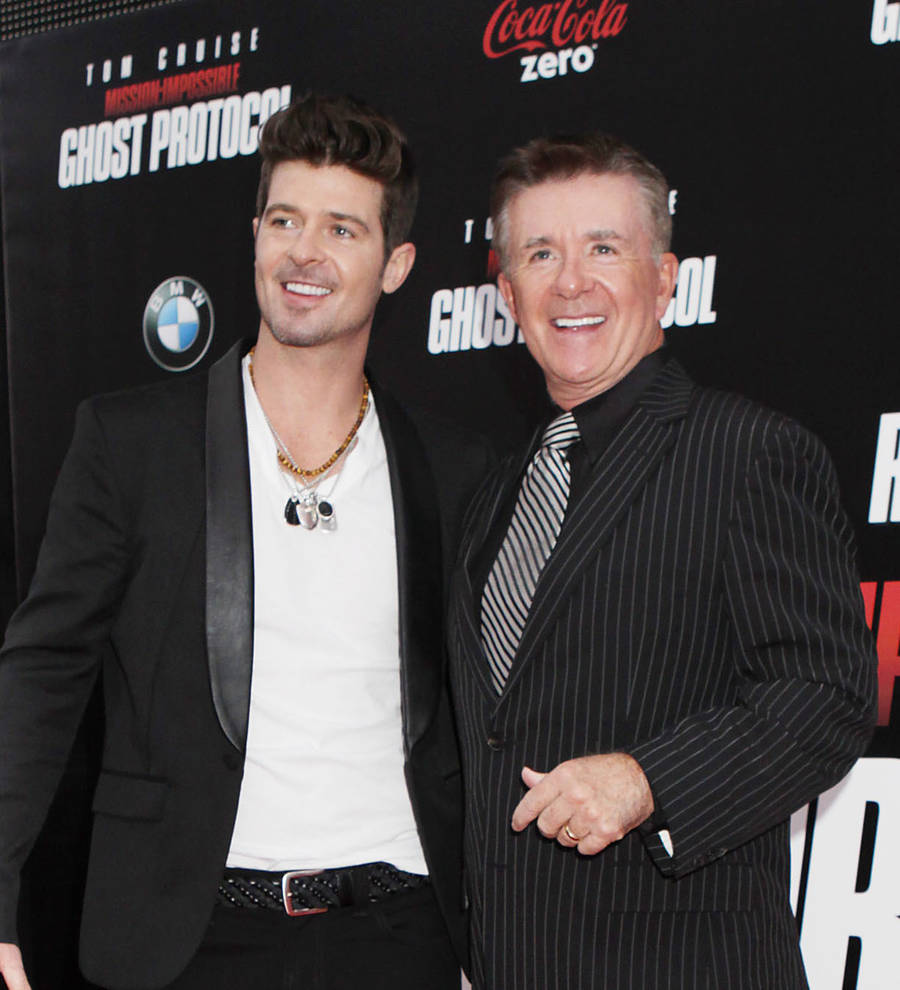 Robin Thicke celebrates 40th birthday with tribute to father Alan
Robin Thicke celebrated his 40th birthday with a touching tribute to his late father, Alan Thicke.
The Blurred Lines hitmaker took to social media on Friday (10Mar17) to share two sweet snaps of the Growing Pains star, who died in December (16).
"Missing the OG (original gangster) today. First Bday (sic) without him. Love you Pops," the singer captioned a shot of his six-year-old son Julian sleeping next to Alan in the back of a car.
In his second post, he shared a throwback to when he was sleeping in his father's arms. "That's me! Haha," Robin captioned the shot, which showed him snoozing while Alan beamed at the camera.
The 69-year-old Canadian actor died after complaining of chest pains while playing hockey with his 19-year-old son Carter in Burbank, California, on 13 December (16). According to his official death certificate, Alan died of a "ruptured aorta" and a "standard type A aortic dissection."
His loved ones paid tribute to him earlier this month (Mar17) on what would have been his 70th birthday, with touching posts on social media.
His wife Tanya shared a picture from their joint birthday celebration in 2016 on Instagram, and called the late actor her soulmate. "Happy Birthday to my angel, #2016 joint birthday celebration," she wrote. "They say 2 Pisces are internal soulmates...You are so missed my love......"
Carter, his son with second wife Gina Tolleson, shared a throwback picture of himself as a young boy riding on his father's shoulders. "Missing you and our times together extra today," he posted. "Enjoy your birthday margarita and rhubarb pie up there, relaxing in your robe watching ESPN. You are and always will be the man. Happy Birthday Pops."
Alan, who married Tanya in 2005, is also father to Brennan and singer Robin from his first marriage to actress Gloria Loring.