Rihanna 'reunites with first boyfriend'
Written by . Published: August 04 2011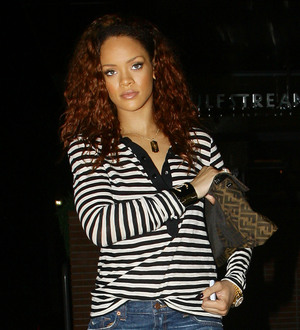 Rihanna has reconciled with her first love during a trip to her native Barbados, according to a U.K. report.
The Umbrella hitmaker dated Negus Sealy before she found fame, but the couple split and Rihanna famously went on to romance Chris Brown, who was convicted of assaulting her in 2009.
She was linked to Sealy again in the months after the breakdown of her relationship to Brown, and went on to step out with rapper Drake and Los Angeles Dodgers star Matt Kemp.
However, Britain's The Sun claims she's got serious with Sealy once again.
The pair was spotted dancing together at Barbados' annual Kadooment Day parade earlier this week (begs01Aug11) and a source tells the publication, "Negus has hardly left her side. He was her first true love. The ladies here all love him - they call him the Love God.
"They've hooked up in the past when she's been back in Barbados but now things have progressed into a proper relationship again."