Perry & Priestley's western to ride again
Written by . Published: August 07 2011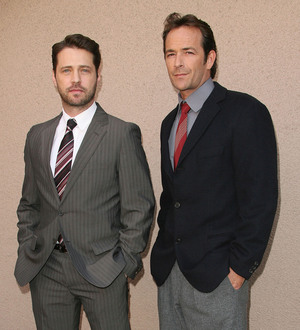 Beverly Hills, 90210 co-stars Luke Perry and Jason Priestley's TV western movie Goodnight For Justice has spawned a franchise.
The 2011 film marked the first time the ageing heartthrobs had worked together since their cult teen show went off air.
Perry produced the film he co-wrote and developed and Priestley directed his pal, who also starred as a western judge.
The first film was such a success, Hallmark Movie Channel bosses have ordered another two. Perry will star and produce both.