New dad Matt Bellamy heading back to the studio
Written by . Published: August 11 2011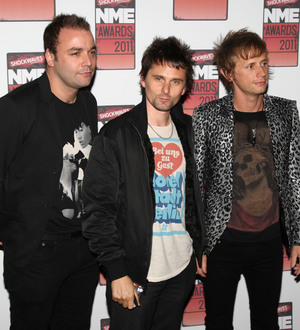 New dad Matt Bellamy's paternity leave is almost over - the rocker is heading back to the studio next month (Sep11) to start work on the band's sixth album.
The group has kept their tour dates to a minimum over the festival-packed summer period, only choosing to play four gigs, so Bellamy can spend time with his first child with fiancee Kate Hudson.
Little Bing was born on 9 July (11).
And now the Brit is returning to work in September (11) to work on Muse's first record since 2009's The Resistance.
Bassist Chris Wolstenholme tells BBC Radio 1, "September and October, that's when we're going to get into the studio to start writing the new album."
And despite Matt Bellamy's new role as a dad, his bandmate insists the group has no plans to scale back their touring commitments in the near future.
Chris Wolstenholme adds, "We're always going to be the kind of band that want to get out and play live. As the years go on there's that temptation to cut the touring down less and less but we still love playing live. I can't ever imagine we'll be the kind of band that cut the touring down significantly."