Nathan Followill dismisses Kings of Leon fall out reports
Written by . Published: August 12 2011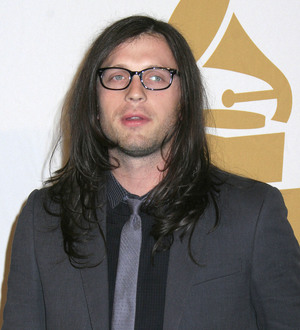 Nathan Followill has laughed off reports the Kings Of Leon has fired singer Caleb Followill.
The Sex On Fire hitmakers scrapped the remaining dates of their tour last month (Jul11) after Caleb Followill walked offstage midway through the group's show in Dallas, Texas following complaints about the intense heat and problems with his voice.
He was subsequently ordered by doctors to rest his vocal cords for an entire month, but the unexpected tour cancellation prompted reports of further trouble behind the scenes between brothers Caleb, Nathan and Jared and their cousin Matthew Followill.
Star magazine claimed the singer's bandmates had "started to resent Caleb's antics as he was late to rehearsals, neglectful of band meetings and displaying diva traits" and had kicked him out of the group.
But drummer Nathan Followill has dismissed the reports and poked fun at the tabloid in a post on his Twitter.com page.
In a message to fans, he writes, "BREAKING NEWS: Kings Of Leon has kicked Caleb out and Jared and Matt will be taking over lead vocals. Where do people come up with this s**t? Hilarious."