Lane's autopsy proves inconclusive
Written by . Published: August 14 2011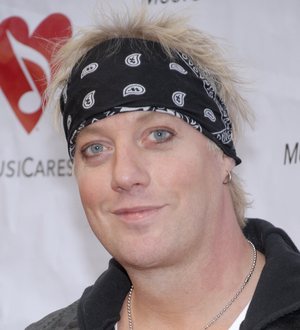 Jani Lane's death will remain a mystery for months after an initial autopsy examination on Friday (12Aug11) proved inconclusive.
The body of the former Warrant star, 47, was discovered at the Comfort Inn hotel in Woodland Hills, Los Angeles on Thursday night (11Aug11).
Lane's friends and family now face a long wait to discover how he died after tests on Friday revealed no conclusive cause of death.
Experts are waiting on the results of toxicology tests, which are expected within the next two months, according to Assistant Chief Coroner Ed Winter.
Meanwhile, Maroon 5 star Adam Levine has added his own tribute to Lane. In a post on his Twitter.com page, he writes, "When I was eleven my dad took me to see Warrant at the Santa Monica Civic. You never forget your first concert. Rest in peace Jani Lane..."
Singer Mark McGrath adds, "R.I.P. Jani Lane... a true songwriter and one of the most underrated voices in rock n roll, unfairly looked over because of hair metal tag."