Articles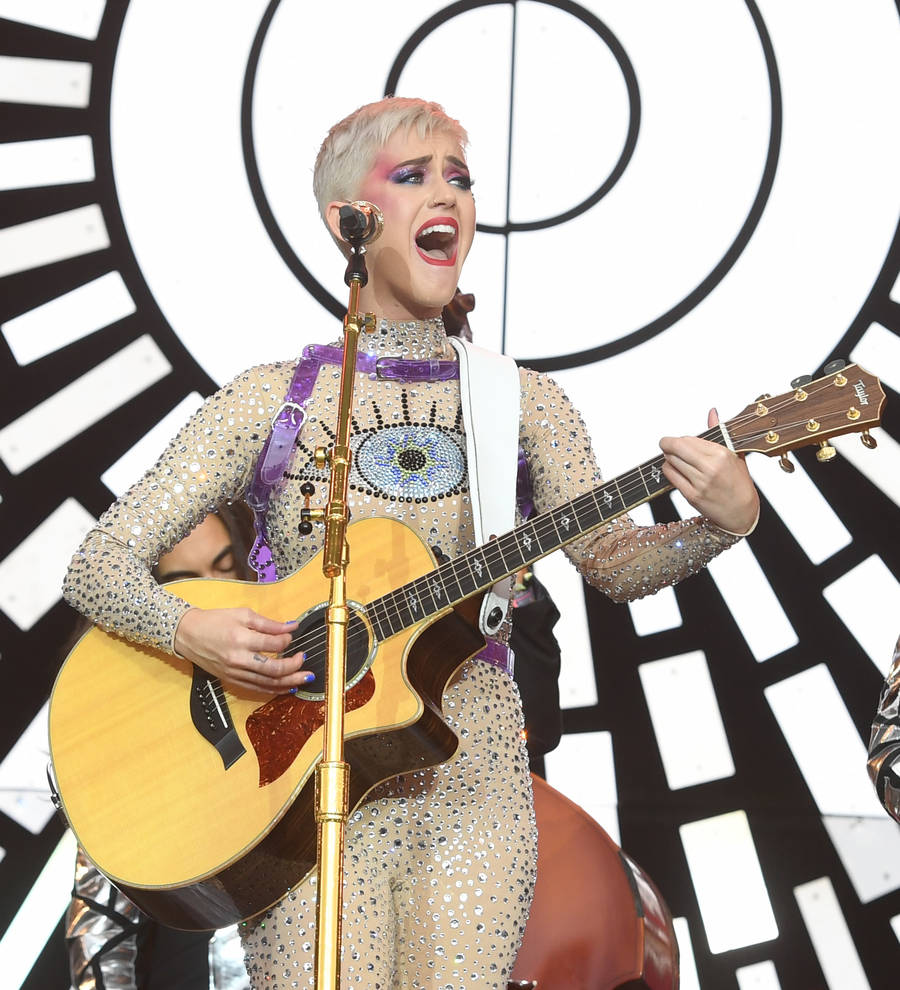 Katy Perry slammed for urging dog 'to chase koala bears' in new advert
Katy Perry has outraged Australian animal lovers by telling her dog to chase koala bears in an advert for a department store.
In the TV spot promoting Australian retailer Myer's sponsorship of her 2018 tour dates in the country, the California Gurls singer says to her teacup poodle, Nugget, "Ok Nugget, it's time to get your puppy passport... let's go chase some koalas Nugget!"
The advert sparked outrage from concerned social media users, as dog attacks are a major threat to koalas, one of Australia's most famous native animals.
Australian reality TV star and veterinarian Chloe Madden told the country's Courier Mail newspaper, "This is just absolute ignorance from Perry and Myer, and inappropriate on so many levels.
"Perry is a role model to so many young people, and this just destroys all the good work we do to try to encourage people not to let their dogs come into contact with koalas."
Officials at Queensland Department of Environment and Heritage Protection say more than 100 koalas are attacked by dogs each year, with around 75 per cent of attacks proving fatal.
Bosses at Myer have now confirmed that the advert would be edited to remove the offending segment.
"We are aware of comments in relation to Katy Perry's Witness: The Tour advertisement and a particular reference made to koalas," a spokesperson for the company told Daily Mail Australia. "We are currently removing the material which references koalas."
This is not the first time Katy, 32, has angered animal lovers, as in 2013 activists at People for the Ethical Treatment of Animals (PETA) condemned her use of wild animals in the video for her track Roar.
Representatives for the singer did not respond to a request for comment.