Articles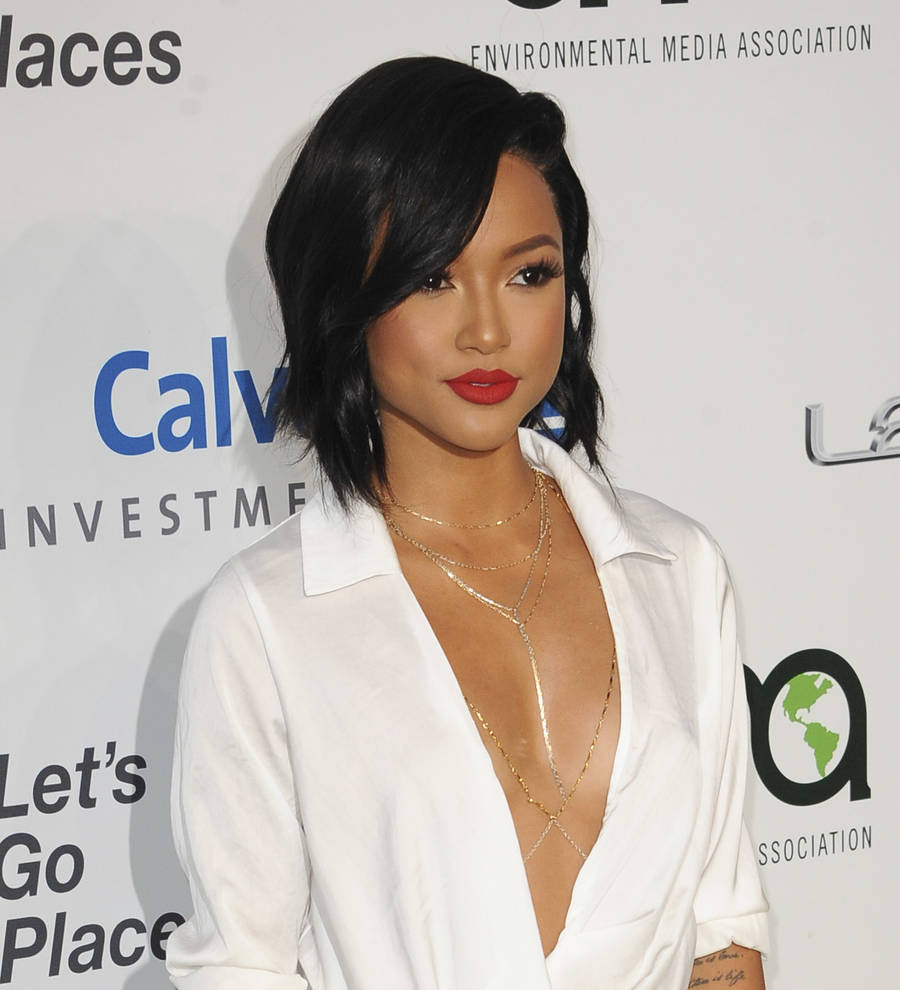 Karrueche Tran dating Victor Cruz
Chris Brown's ex-girlfriend Karrueche Tran is reportedly dating football player Victor Cruz.
The model was spotted holding hands with the former NFL star on Saturday (16Dec17) in Hollywood, just days after a moviegoer caught them on video snuggling up in a cinema on Thanksgiving (23Nov17).
The 29-year-old was previously linked to Quavo of Migos, but they reportedly split this summer.
Back in July, Karrueche was granted a five-year restraining order against her ex-boyfriend Chris Brown after she alleged he threatened to "beat the s**t" out of her if she didn't return jewelry he gifted her during their relationship.
Chris, who dated the model on and off between 2011 and 2015, was ordered to stay 100 yards away from his ex until the year 2022.
However, The Blast reports that the pair came to a secret agreement.
The singer's attorney told the website tells The Blast that they allowed Chris to be in the same vicinity as his ex-girlfriend for industry related events, as long as he's peaceful.
The compromise was made because the former couple were both obligated to attend the BET Awards less than two weeks after a judge granted the restraining order request.
The agreement was revealed when both Karrueche and Chris attended Teyana Taylor's birthday party in Los Angeles, with the birthday girl posting separate photos of the former lovers at the bash, The Blast reports.