George Clooney's ex to dance on TV - report
Written by . Published: August 18 2011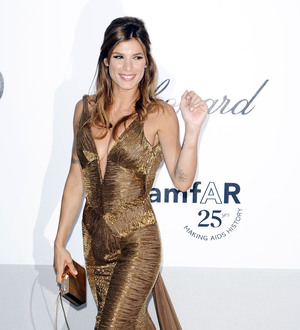 George Clooney's ex-girlfriend is to waltz away the blues as one of the celebrity contestants on the upcoming 13th season of hit TV show Dancing With The Stars, according to a new report.
Elisabetta Canalis split from the movie hunk in June (11) but she's already moving on with her life after allegedly signing on to dance on TV.
Ironically, Clooney's rumored new love, Stacy Kiebler, is a former contestant on the show.
TV bosses are refusing to comment on Eonline.com's report about the casting; the celebrity dancers will be announced on 29 August (11).
Rumors suggesting Jersey Shore star Snooki and Queen Latifah would be part of the show have already been dismissed.