Articles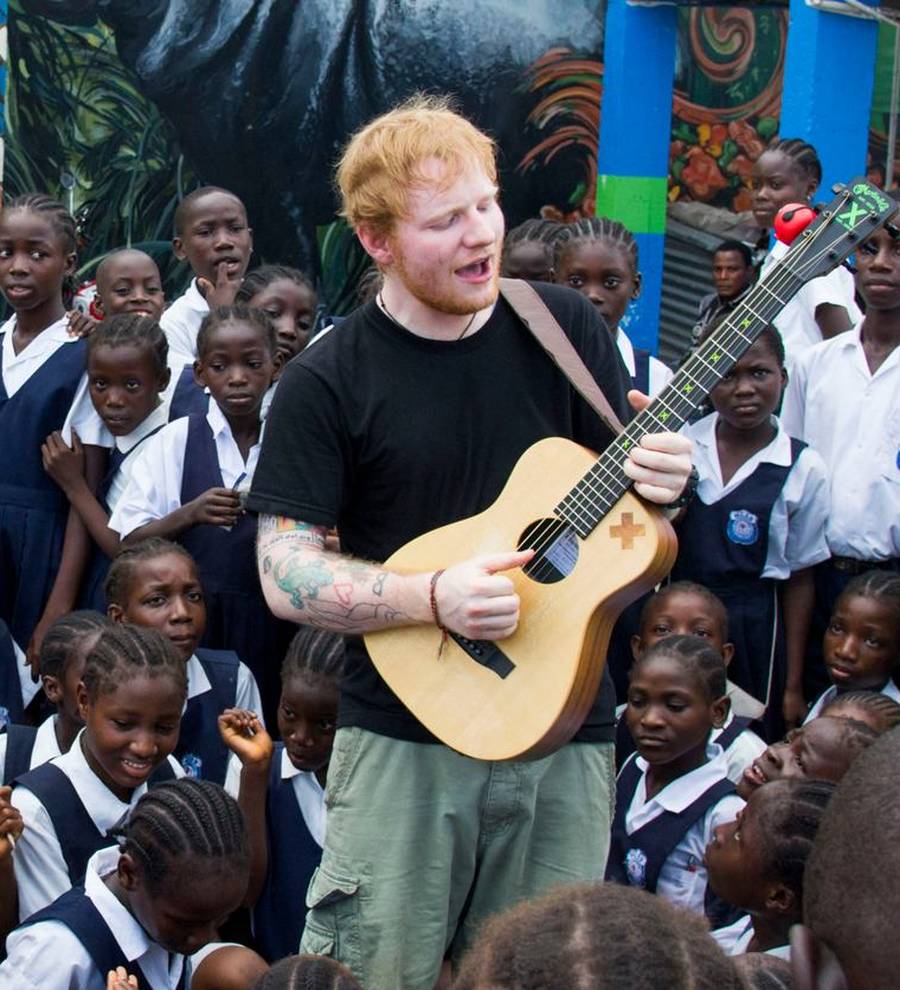 Ed Sheeran slammed by aid watchdog for 'poverty tourism' charity campaign
Ed Sheeran has been slammed by bosses at a Norwegian aid watchdog for engaging in "poverty tourism" in a film promoting aid efforts in Africa.
Ed's film of his visit to Liberia to meet street children on behalf of British charity Comic Relief has been nominated for the Norway's Students' and Academics' International Assistance Fund's (SAIH) 2017 Rusty Radiator Award, which is given out each year to the aid appeals expert judges find most offensive.
Bosses at the association, whose work includes promoting aid projects run by local organizations, also nominated appeals made by the actors Tom Hardy and Eddie Redmayne on behalf of the Disasters Emergencies Committee (DEC).
A scathing description of Ed's charity appeal on the awards' website reads, "This is a video is about Ed Sheeran. It's literally poverty tourism. The video should be less about Ed shouldering the burden alone but rather appealing to the wider world to step in."
SAIH boss Beathe Ogard said she understood celebrities wanted to help those in need, but the focus on stars reinforced negative images of development programs.
"Ed Sheeran has good intentions," she told The Guardian. "But the problem is the video is focused on Ed Sheeran as the main character. He is portrayed as the only one coming down and being able to help."
Responding to the advert's nomination for the award, given out as part of SAIH's Radi-Aid prizegiving celebrating the good and bad in charity aid appeals Comic Relief chief executive Liz Warner told WENN in a statement, "This will serve as a constant reminder of the need to stay as relevant as possible going forwards and to give a voice to the people affected by the issues we care about.
"If we do win this award, I would still like to say thank you to the artists whose support means we have reached mass audiences and raised vital funds for life-changing projects in the UK and around the world."
After visiting Liberia, Ed, 26, spoke of how he hoped donations would help a young girl he played music with, saying,"I really hope the money we raise this Red Nose Day can help thousands of children, just like Peaches, to follow their dreams."
Red Nose Day 2017 raised more than $108 million for aid charities.