Articles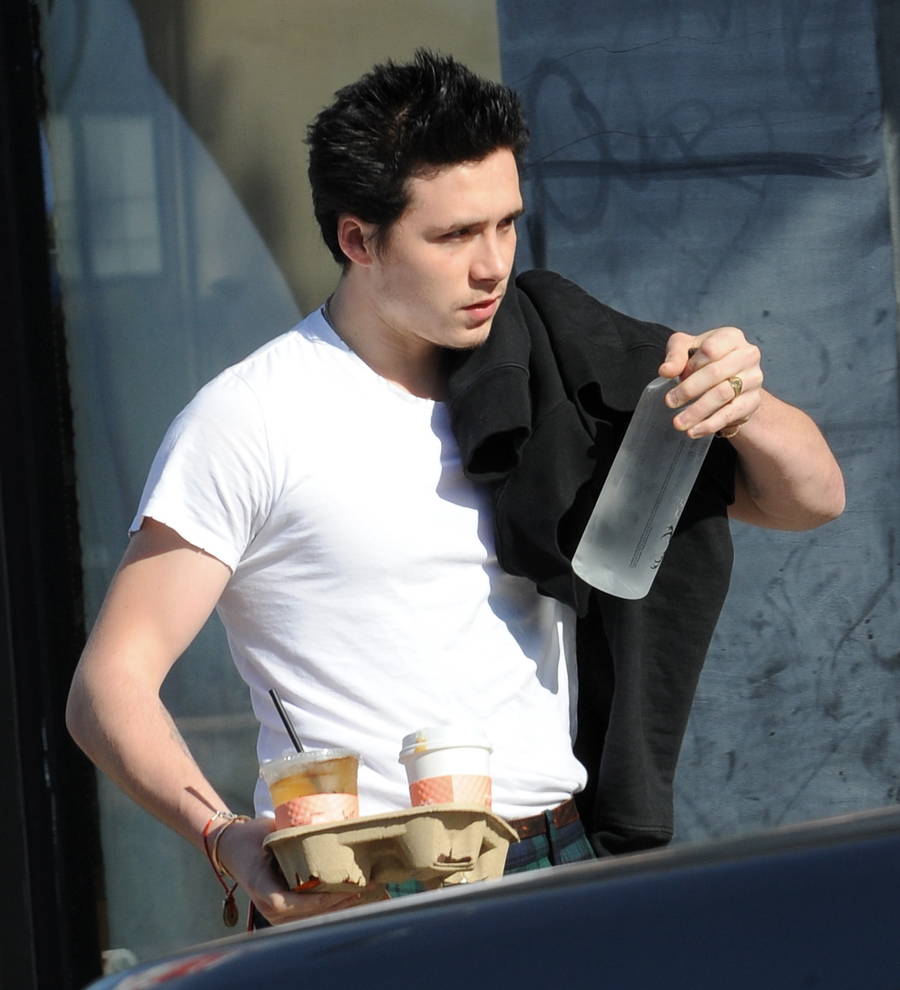 Brooklyn Beckham tattoos tribute to siblings on his arm
Brooklyn Beckham has inked a sweet tribute to his brothers and sister on his body.
The student showed off a new numerical tattoo on his arm, which reads, "0 2 0 5 1 1" in a photo on Instagram on Wednesday (13Dec17).
While he offered no explanation, the numbers symbolise the years his three younger siblings were born; brother Romeo in 2002, Cruz in 2005 and sister Harper in 2011.
The doting big brother's affectionate body art was inked onto Brooklyn's right arm by famous tattoo artist Mr. K of famed New York studio Bang Bang.
It's the second design the 18-year-old, who is following in his father David Beckham's heavily inked footsteps, has shown off this month. Last week, he unveiled a detailed chest inking of a cherub created by tattoo artist Dr. Woo, of Los Angeles' famous Shamrock Social Club, who has inked the bodies of Miley Cyrus, Ariel Winter and Kelly Osbourne to name a few.
The son of David and Victoria Beckham has long been keen to get his first tattoo, but his father explained during an appearance on James Corden's Late Late Show that he made him wait to get his initial inking with him.
"He's got two. He was 18 pretty recently, and he was counting the days down because he talked about having a tattoo for a long time," David shared.
Among his growing collection is a tribute to his mother, "Mama's Boy", written on his chest, a camera and an inking of a Native American chief which caused some controversy.
The teenager, who has already published his first book, What I See, moved to New York earlier this year to attend Parsons School of Design to study photography.
Ahead of the move he admitted to TooFab magazine that he was "nervous" about leaving his parents and three younger siblings.
"That's one thing that I'm really scared of," he confessed. "But I feel like it'll be good for me to live on my own for a bit and really knuckle down on what I really love and study."