Big Sean arrested
Written by . Published: August 07 2011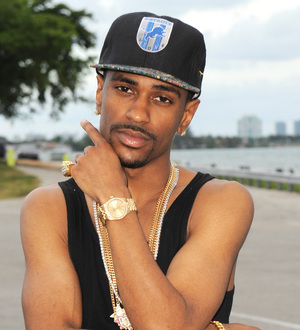 Rapper Big Sean has been arrested and charged over allegations a woman was sexually assaulted during his show in New York on Thursday night (04Aug11).
The hip-hop star, real name Sean Anderson, was detained by cops after performing with Wiz Khalifa at Artpark in Lewiston.
The 23-year-old protege of Kanye West has been charged with misdemeanour counts of forcible touching, unlawful imprisonment and sex abuse, while another man, Willie Hansbro, faces the same charges.
They were both subsequently released on $500 bail and ordered to appear in Niagara County Court on 6 September (11).
Big Sean's lawyer, Scott E. Lemon, is adamant the star and his pal will eventually be cleared of the charges, telling MTV News, "Both men were charged with misdemeanours and they both vehemently deny the allegations. I am confident, that after further investigation, both men will be vindicated."