Angelina Jolie & Brad Pitt give kids a Wicked day out in London
Written by . Published: August 08 2011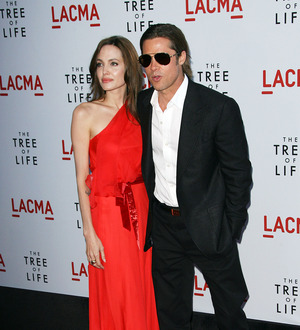 Brad Pitt and Angelina Jolie whisked their kids off to Oz on Saturday (06Aug11) to celebrate son Maddox's tenth birthday.
The couple and their six kids checked out hit musical Wicked in London's West End.
A castmate insists the happy family gave the matinee performance a big buzz, but insists Angelina Jolie and Brad Pitt did not take their kids backstage to meet the stars.
The insider tells UsMagazine.com, "They were very happy and quite quiet. The children seemed fascinated by the spectacle."
The family is in London while Brad Pitt films zombie war movie World War Z.