Rob Corddry on Working (Alone) on Animated Films
The super funny Rob Corddry pays a visit to the Studio to chat about his animated film 'Escape From Planet Earth' and the unique circumstances of trying to play a character without an acting partner! He also reveals his thoughts on aliens, what actor he'd like to be stranded on a desert island with, and why he couldn't bring himself to make fun of the Super Bowl halftime show! Hosted by Nikki Novak (@nikkinovak).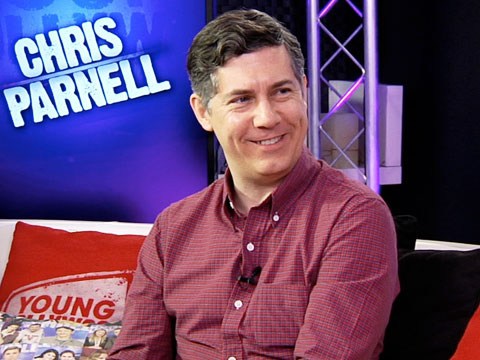 Jessica Lucas Shines in The CW's "Cult"
Jessica Lucas pays a visit to the YH Studio to give us all the deets on her CW show, "Cult", some secrets about her co-star Matt Davis, and her gory role in Sam Raimi's 'Evil Dead'!
Doing Yoga with Chris Jericho
Chris Jericho returns to the YH Studio to show off some killer yoga moves and talk about the hot metal-on-metal action in his SyFy show, "Robot Combat League"!