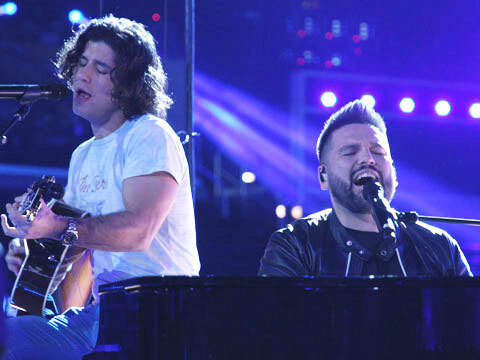 Backstage at Dan + Shay's Grammys Rehearsal
Young Hollywood heads backstage at the Staples Center where country stars Dan + Shay are getting ready for their big Grammys debut! The duo, who are currently enjoying their first ever Grammy Awards nominations, stop for a chat with us about their excitement for the big night and the success of their single "Tequila"! Plus, could there be a Shawn Mendes collab in their future?!
Meet Little Big Town
Hang out with four time Grammy nominee, Little Big Town as they talk about their hit single, "Little White Church."
Black Eyed Peas Benefit Concert
Kicking off Grammy Week with The Black Eyed Peas. Here's your chance to hang with Natasha Bedingfield, Cali Swag, Jojo and many more.