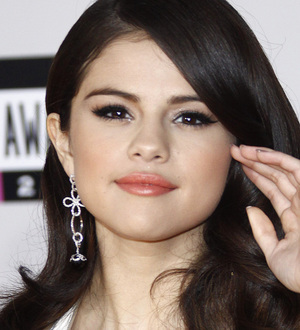 Selena Gomez laments end of Wizards Of Waverly Place
Published: 02-21-2012
Selena Gomez misses the "safety net" of hit TV show Wizards Of Waverly Place following its finale last month (Jan12).
The singer/actress shot her final scenes for the popular children's series last year (11) and almost 10 million viewers tuned in when the last episode aired on 6 January (12).

Gomez admits wrapping the show after four years was "one of the hardest things" she's ever experienced, but she has only fond memories of her time spent with her co-stars and workers.

She tells London's Evening Standard, "Ending the show was one of the hardest things I've ever had to do. I love everybody involved with Wizards. I love everybody in the cast and everybody in the crew. They all helped me grow up and become the person I am today. I'm really going to miss that safety net.

"Working on Wizards Of Waverly Place has been an amazing experience and I will always remember the fun times we had shooting in front of a live studio audience. We'd perform every week and I really enjoyed it. It became easy and I was very comfortable with the show."