Zendaya Wows At Paris Fashion Week With Her Tommy Hilfiger Collab Collection!
Written by Jasmine Liu. Published: March 06 2019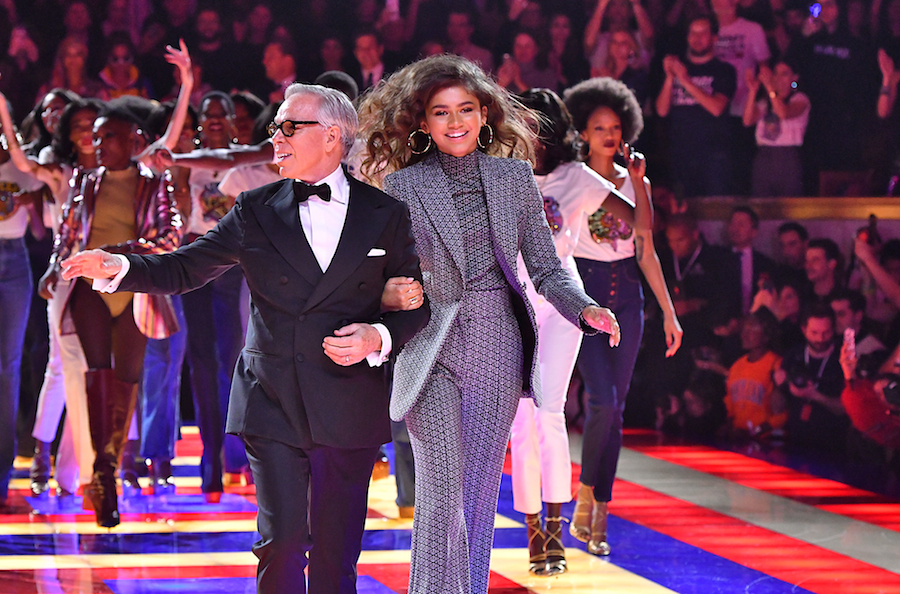 (© Victor VIRGILE/Gamma-Rapho/Getty Images)
Hello, '70s! America's Sweetheart, Zendaya, presented her first #TommyxZendaya collection for Tommy Hilfiger at Paris Fashion Week over the weekend. The show was all kinds of funk and glam, making all attendees (including Gigi Hadid,Tyra Banks, and some very excited French teenagers) stand up and dance. The vibe was fun and flirty, the clothes were ravishing, but there was more to it than that.
The cast included all black models, ages 18-70, and plus-sized models, displaying diversity in the most riveting way. Zendaya wanted to honor women of color for their influence in fashion, Hollywood, and paving a way for young girls like her in the industry.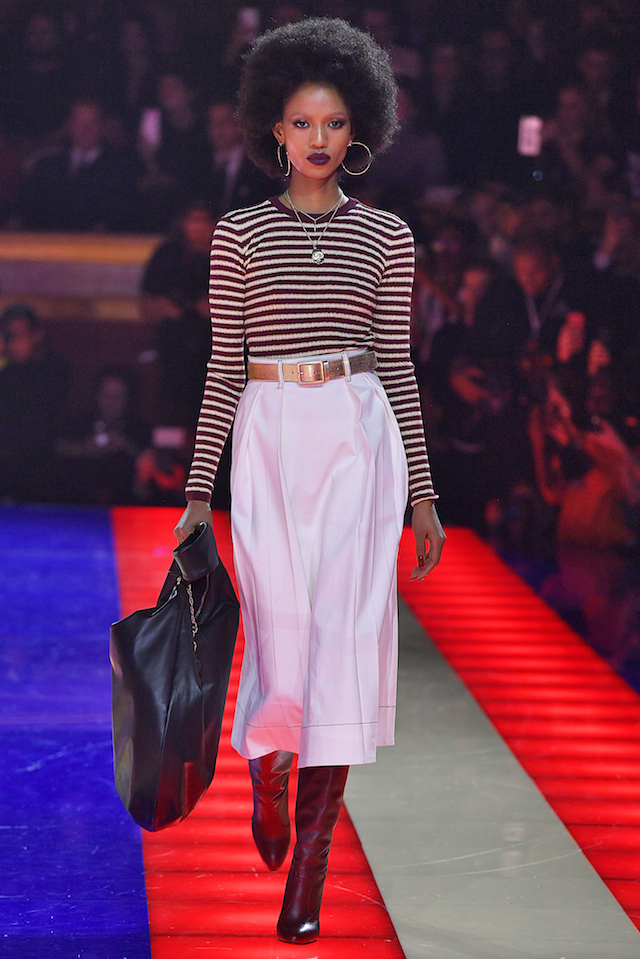 "Our show was a celebration and appreciation for all of the iconic women who fearlessly pioneered and opened doors that are the very reason I'm able to exist in this space," Zendaya added in her Instagram post about the show.
                                                                                                                                                                                        (© Ian Gavan/Getty Images)
Pioneering icons Beverly Johnson, Veronica Webb, and Beverly Peele walked the show, along with Pat Cleveland, who said backstage that Zendaya wanted to evoke aesthetics inspired by Battle of Versailles, Studio 54, and the '70s and '80s and insisted that someone who had actually lived through those eras represent the looks on the runway; she added that she felt as though she could have been acting out her life story. Looks like our girl went above and beyond!
Whatever Zendaya dreamed, she did! When she said she wanted iconGrace Jones to be a part of the show, they made it happen. And we're so glad she did -- Grace's beauty and power are still palpable even at 70 years old!
                                                                                                                                                                    (© Peter White/FilmMagic/Getty Images)
You can shop Zendaya's killer collection TOMMYXZENDAYA here!
(Top image via Victor VIRGILE/Gamma-Rapho/Getty Images)

- Jasmine Liu, YH Contributing Writer