Your Handy 2018 Fall TV Premiere Calendar!
Written by Kyla Killackey. Published: September 19 2018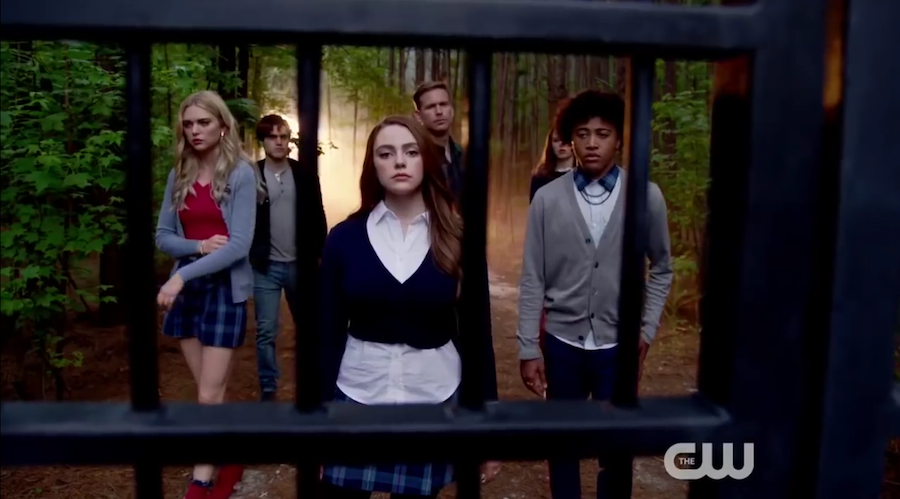 Summer is coming to a close, Emmys have been handed out, and now begins my favorite time of the year – TV premiere season!!! Don't miss the start of any of your favorite shows this Fall, all the info you need is right here!
*denotes new shows premiering this season; short synopses and trailers have been provided!
September 9
-       "Shameless" (Season 9, Showtime)
-       * "You"(Lifetime): A clever bookstore manager relies on his savvy Internet know-how to make the woman of his dreams fall in love with him. It looks like Lonely Boy (Penn Badgley) takes a dark turn from "Gossip Girl" into the world of "You"...
September 12
-        "American Horror Story" (Season 8, FX)
September 24
-        "The Resident" (Season 2, Fox)
-        "The Good Doctor" (Season 2, ABC)
-        * "Magnum PI" (CBS): An ex-Navy SEAL returns home from Afghanistan and uses his military skills to become a private investigator in Hawaii.
-        *"Manifest" (NBC): After a turbulent, but routine, flight, the passengers and crew discover the world has aged five years, yet no time has passed for them, and soon a deeper mystery unfolds. We haven't seen anything like this since "Lost", and I for one, am excited to see where it goes.
September 25
-        "This Is Us" (Season 3, NBC)
-        * "New Amsterdam" (NBC): A new medical director breaks the rules to heal the system at America's oldest public hospital. A new "Grey's Anatomy" that might actually withstand the test of time!
September 26
-        "Chicago Med" (Season 4, NBC)
-        "Chicago PD" (Season 6, NBC)
-        "Chicago Fire" (Season 7, NBC)
-        "Modern Family" (Season 10, ABC)
-        * "A Million Little Things" (ABC): A group of friends, intertwined in each other's lives, realize they need to start living more when one of them suddenly dies.
September 27
-        "The Good Place" (Season 2, NBC)
-        "Grey's Anatomy" (Season 15, ABC)
-        "How to Get Away with Murder" (Season 5, ABC)
September 28
-        * "The Cool Kids" (FOX): Comedy legends Vicki Lawrence, David Alan Grier,Leslie Jordan, and Martin Mulljoin forces in this comedy about friends in a retirement community whose world of quiet routine is disrupted by a new resident.
September 30              -        "Saturday Night Live" (Season 44, NBC):
September 30
-        "Bob's Burgers" (Season 9, FOX)
-        * "God Friended Me" (CBS): An atheist's life is turned upside down when he is "friended" by God on Facebook. This synopsis doesn't really do it justice, "God Friended Me" actually looks really good!
October 1
-        * "The Neighborhood" (CBS): A friendly guy from the Midwest tries to fit in in a tough L.A. neighborhood.
-        * "Happy Together" (CBS): Claire and Peter are married and live a life full of routine, but when megastar Cooper shows up in front of their doorstep, they get dragged into his life of fame and all that comes with it. (P.S. Important information: this new comedy is inspired by a time when executive producers Ben Winston and Harry Styles lived together so I'll just leave that there.)
October 4
-        "Station 19" (Season 2, ABC)
-        * "I Feel Bad" (NBC): Emet, the perfect mom, boss, wife, friend and daughter, is learning to be okay with being imperfect.
October 5
-        "Fresh Off The Boat" (Season 5, ABC)
-       "Speechless" (Season 3, ABC)
October 7
-        "The Walking Dead" (Season 9, AMC)
October 10
-       "Riverdale" (Season 3, The CW)
-        * "All American" (The CW): When a star high school football player from South Central is recruited to play for Beverly Hills High School, two separate worlds collide. Think "Friday Night Lights" (minus Tim Riggins), plenty of rivalry, hormones, and expectations to go around.
October 14
-       "Supergirl" (Season 2, The CW)
October 15
-       "Arrow" (Season 7, The CW)
October 16
-       "Black-ish" (Season 5, ABC)
October 25
-        *"Legacies" (The CW): In this spinoff hailing from the world of both "The Vampire Diaries" and "The Originals", Hope Mikaelson, the tribrid daughter of a Vampire/Werewolf hybrid, makes her way in the world.
I know, there's a lot coming at you, but I have faith that, together, we can watch it all. What show are you most excited for?
(Image via The CW)
- Kyla Killackey, YH Contributing Writer; additional reporting by Katie Marzullo, YH Staff Editor