Your Complete Baldwin Family Cheat-Sheet!
Written by Caroline Thayer. Published: July 19 2018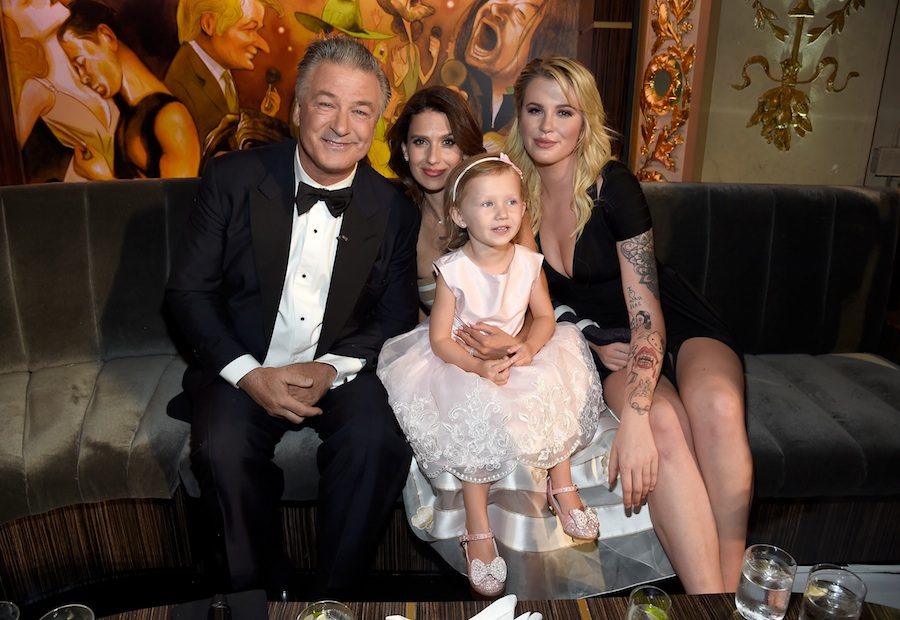 Alright… soJustin Bieber's engaged. If you didn't know that, where have you been?! Rumors began swirling almost two weeks ago when the Biebs and his soon-to-be Mrs. where in the Bahamas. Then came the onslaught of girls in mourning. That should have been confirmation enough that Justin was off the market, but he would later post this gushy Instagram post cementing a heartbreaking reality: that he was committed to one girl.

Perhaps you're like me and you haven't quite processed the fact that the Biebs is no longer "available"… Because no, Justin is not engaged to the other half of the infamous celeb duo dubbed #JELENA, but rather to Hailey Baldwin, his co-star in the love story that is #JAILEY.

With 14.1 million followers on Instagram, it's not like Hailey Baldwin is some random girl. She's just not the girl I would have expected Justin to end up with for forever. Baldwin popped onto the scene ages ago, as her friendship with Kylie Jenner earned her notoriety and followers. It also helps that she has a famous last name, one that divulges her relationship to Hollywood's royal band of brothers -- the Baldwins.

Her father Stephen Baldwin is the youngest of the men, and her uncle Alec Baldwin is likely the name you'd recognize most out of context. Appearing on "Saturday Night Live", "30 Rock", and a plethora of movies, Alec Baldwin is the eldest. Then there is Daniel, followed byWilliam (Billy), whom you likely know from his portrayal of Serena van der Woodsen's estranged father on "Gossip Girl".

The four brothers, who also have two sisters, are a formidable familial force in the acting world. While the older generation of Baldwins are male dominated, it is their offspring, predominately successful females, that are making headlines now. And more often than not, people cannot figure out which Baldwin woman corresponds to a specific Baldwin man. Don't worry, I'm going to break it all down for you, especially since this generation is about to see a lot more of the Baldwin family.

Hailey Baldwin
Daughter of actor Stephen Baldwin and soon-to-be wife of Justin Bieber, Hailey Baldwin is a model. Don't get it twisted -- she didn't just earn campaigns with GUESS or Tommy Hilfiger Denim by being friends with the Jenners or having a famous father. The girl has a unique look: platinum blonde hair with dark brown eyes and darker features. She co-hosts the TBS show "Drop The Mic" alongsideMethod Man and spent most of her adolescence training to be a professional ballerina. And yes, Miss Baldwin is now likely known for her attachment to Bieber, but her relationship with the pop star is not run-of-the-mill. In this hilarious archived video from 2009, an angsty and clearly embarrassed Hailey meets her future fiancé alongside her father. The introduction seems like it was much to Hailey's chagrin; her father probably tried to be cool and chat with Bieber. The horror for a tween like Hailey must have caused her to look…well…very unimpressed. The two got past that awkward introduction, became friends, later dating for a hot minute in 2015 and 2016, before reconnecting in 2018.
Ireland Basinger-Baldwin
The daughter of actor Alec Baldwin and Oscar-winning actressKim Basinger is -- surprise! -- another blonde Baldwin model, Ireland. At 22, and just one year older than her cousin Hailey, Ireland is a bit more edgier and outspoken on her beliefs. She has posed for PETA's "I'd Rather Go Naked Than Wear Fur" campaign, has 23 tattoos, and has four very young half-siblings from her father's second marriage.
Hilaria Baldwin
The Mallorca, Spain, native could pass as another Baldwin sister, as she is youthful (34) and certainly influential on social media (her yoga videos have garnered a lot of attention). However, she is actually Ireland's stepmother, as she married Alec Baldwin in 2012, and together they share four children (daughter Carmen, and sons Rafael, Leonardo, and Romeo.)

Alaia Baldwin
Another dark-haired Baldwin girl is Hailey's older sister, Alaia. Outspoken on her health struggles with endometriosis and gluten-free lifestyle, Alaia recently got married to her love,Andrew Aronow, in a glamorous wedding this past summer. The 25-year-old said "I do" with Hailey as her Maid of Honor and cousin Ireland in the bridal party!

Jameson Baldwin
A recent high school graduate and daughter of William, Jameson was also in cousin Alaia's wedding and a blonde beauty! It seems like the girl is pretty into photography, as her Instagram is full of artistic landscape, portrait, and selfie photos.

Brooke Baldwin
At the ripe old age of 13, Jameson's younger sister Brooke has actually been featured quite a lot on cousin Alaia's Instagram. She's young, so here's hoping she can just live her best life away from the media if she so pleases!

So regardless of hair color and famous fathers, these Baldwin women seem to have one thing in common: bright futures. Whether or not you want to attribute their success and following to their fathers or famous romantic relationships, these young women are certainly a force to be reckoned with… and could give the Baldwin Brothers a run for their money.

So while it's hard to admit to myself that Justin Bieber is engaged to Hailey Baldwin, they are both deserving of a congratulations. Here's hoping all these fabulous Baldwin men and women are welcomed into the Biebs's family and we get lots of pictures from their future wedding. Oh, and Justin, welcome to the Baldwin Dynasty.
(Image via Kevin Mazur/Getty Images)
- Caroline Thayer, YH Contributing Writer