YH EXCLUSIVE: Comedian Natasha Leggero to Guest Star on Season 2 of Freeform's "Alone Together"!
Written by Katie Marzullo. Published: July 31 2018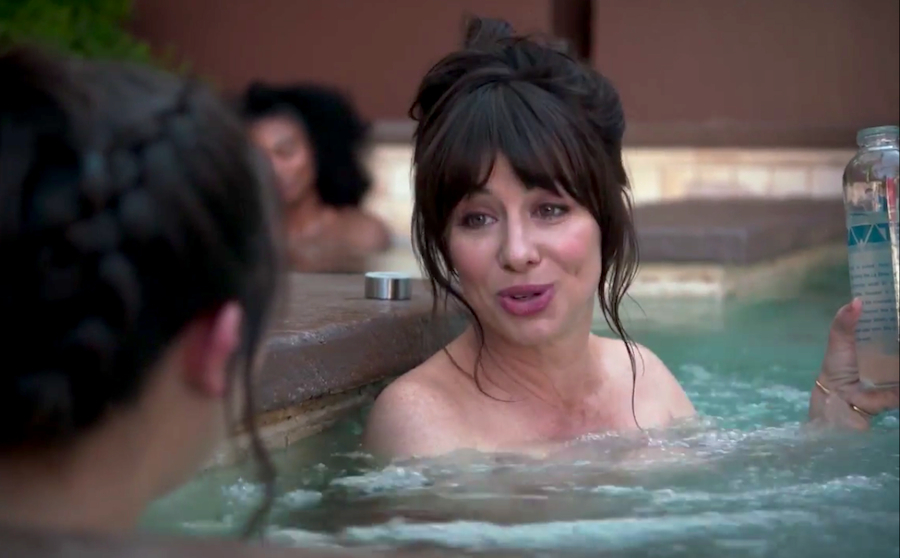 Calling all Millennials trying to navigate the often fickle and dog-eat-dog world of L.A. – did you know that, all this time, Freeform had a scripted series just for you??
"Along Together" follows the unique relationship between Midwest transplant Esther (Esther Povitsky) and Beverly Hills trust fund kid Benji (Benji Aflalo) as they try to figure out their lives one awkward situation at a time. The series – created, executive produced, and written by Povitsky and Aflalo – is based on a 2015 short film of the same name and embraces the dry humor and mundanity of everyday life for the average L.A. Millennial. The first season premiered in January of this year, and the second season is already on its way later this month. Because instant gratification is also a Millennial thing…
Episode 5 of Season 2 features a guest appearance by none other than the hilarious Natasha Leggero, and anyone who is familiar with Natasha's work will understand how this is a match made in heaven. This show is perfect vehicle for her brand of humor, which you can see in this exclusive sneak peek from the episode below!
I will literally watch anything with Natasha Leggero in it, so I, for one, am sold.
Season 2 of "Along Together" premieres on August 15 at 8pm on Freeform, but for those of you who are just too impatient (and have a Hulu subscription), you can check out the ENTIRE SEASON on Hulu starting tomorrow, August 1!
(Image via Freeform)
- Katie Marzullo, YH Staff Editor