YH AT HOME with 'Scoob!' Stars Amanda Seyfried, Ken Jeong, & Kiersey Clemons
05-17-2020 by Katie Marzullo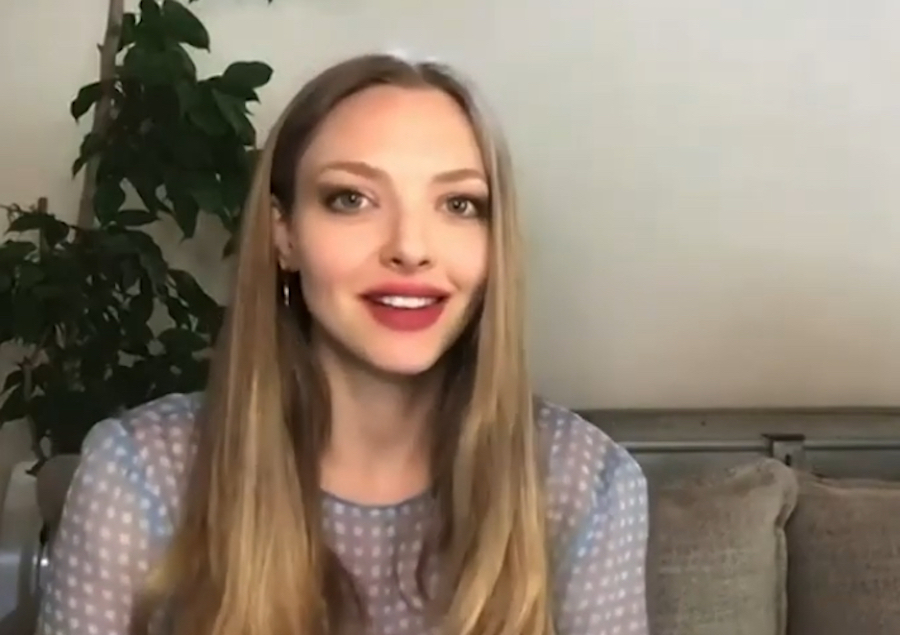 ( © Young Hollywood)  
When actress Amanda Seyfriedwas a kid, she, like many of us, loved watching "Scooby-Doo". The story of the clever canine and his mystery-solving pals has entertained kids for generations, whether it was on television or in the movie theatre or, in the case of the new movieScoob!, now available on streaming.

Scoob! brings the iconic characters back to their animated roots for a whole new generation of kids (and adults) to enjoy, including star Amanda Seyfried's own kids!n Amanda joined Young Hollywood via Zoom to give us the scoop on her experience voicing the classic character of Daphne Blake and what the character means to her. She told us about how excited she was to be able to introduce the Scooby universe to her own daughter and share something with her from her own childhood.
Check out our full chat below!
Now, when people think of Scooby-Doo, most likely they think of the main characters from the beloved TV shows and movies -- Scoob, Shaggy, Fred, Daphne, and Velma. But what you may not realize is that there is an entire array of characters throughout the larger Scooby-Doo/Hanna-Barbera universe!
Two such characters include the super smart heroine Dee Dee Sykes and the robot dog superhero Dynomutt, both of which feature prominently in the new movie. The actors tasked with bringing, well, these characters' voices to life are, respectively, Kiersey Clemons and Ken Jeong. The dynamic twosome also chatted with YH on Zoom to talk about providing the voices for these classic characters and even recited for us some of their favorite lines from the movie!
Plus, Ken recounted for us how he turned his family viewing of the movie into a true movie theater experience, complete with popcorn and rude patrons that needed to be escorted from the screening!
Watch the entire interview below!
Scoob! is now streaming on Apple TV!