YH AT HOME with Meghan Rienks
05-05-2020 by Katie Marzullo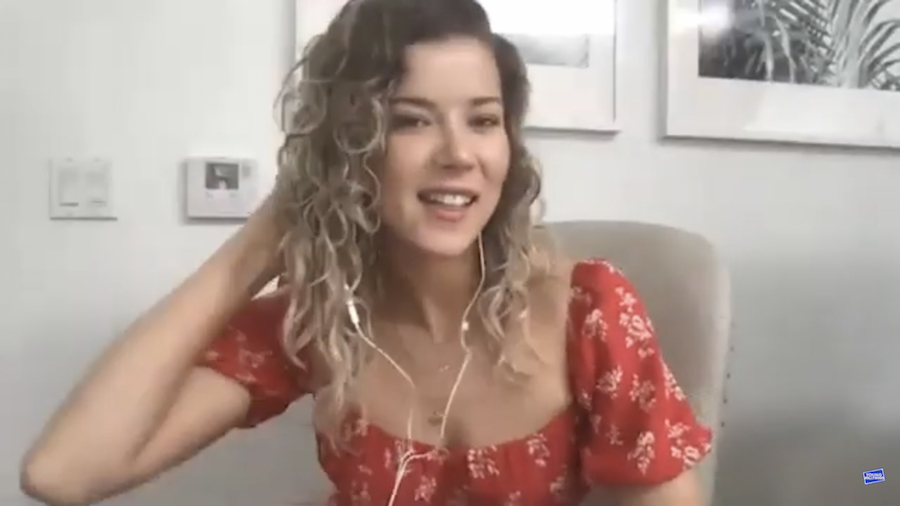 ( © Young Hollywood)  
Funny things can happen while you're isolating in quarantine -- you can reconnect with people you haven't spoken to in ages, you can learn a new skill (how's that sourdough starter coming?), you can even rediscover a new passion you had thought long dimmed.

In the case of Meghan Rienks, all of these things have certainly been the case! For her, quarantine has been a unique opportunity for reflecting on her success and laying the groundwork for new ventures. Having risen to popularity for her lifestyle channel on YouTube, Meghan branched out intopodcasting, and writing, and jumped into every one of them with her signature enthusiasm.
Young Hollywood caught up with Meghan over Zoom where she has been basking in the glow of the release of her new book, You're Not Special, which she has described as a "sort of memoir". Because she drew so much from her real life, she understandably changed many names to protect the innocent, but some figures in her story were just too obvious to conceal, which led to ummmm some very awkward phone calls!
Thankfully, many of the subjects took it in stride and were even excited to learn they would make an appearance in her book – even if Meghan herself might be dreading them reading it! Luckily, though, the lockdown has prevented Meghan from embarking on a book tour, which allows her to avoid any potential uncomfortable run-ins with folks mentioned in her memoir. Whew!
But one unexpected thing to come out of quarantine was Meghan rediscovering vlogging. Having left to behind some time ago after finding it wasn't as fulfilling to her as it used to be, she is slowly but surely finding her voice again and getting back to her YouTube roots, and we here at YH are here for all of it!
Check out our chat with Meghan below!