YH AT HOME with David Archuleta
05-20-2020 by Katie Marzullo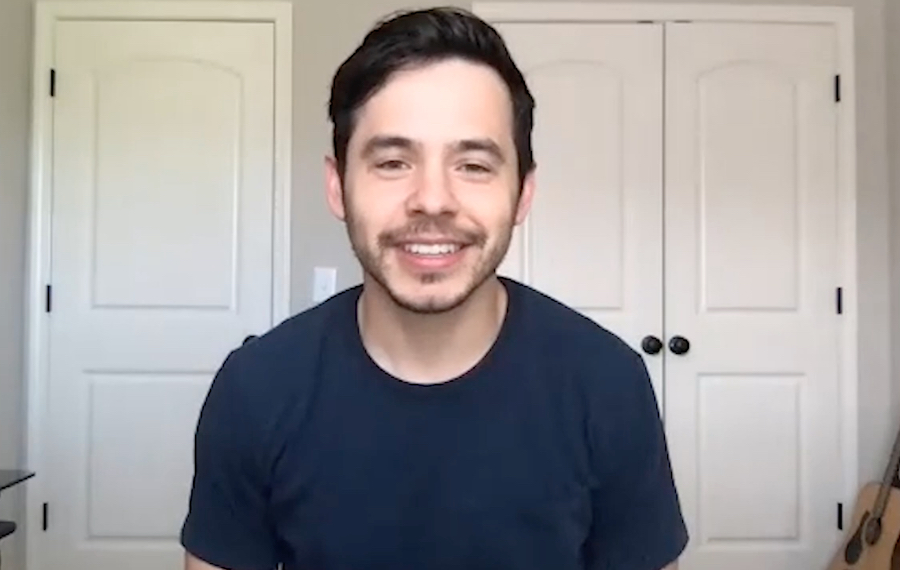 ( © Young Hollywood)  
David Archuleta is living proof that you don't need to actually finish first on "American Idol" in order to find success in the music biz! As long as you've got the talent and the drive, you too can consistently churn out album after album for your legions of adoring fans. His ninth and latest studio album, Therapy Sessions, very nearly didn't see the light of day due to the pandemic, but now the album is out into the world and it honestly couldn't have come at a better time!

The Season 7 "AI" alum joined Young Hollywood on Zoom where he gave us all the deets on what could very well be his most relatable album yet. Based on real-life experiences, the album is intended to bring a little glimmer of hope in these dark times, with tracks like "Brave", "Good in the Bad" (a personal fave of ours!), "Need", and his latest single, "Ok, All Right"!
We also mused about which other musical artists would be surprising fans of his music, plus he revealed some his dream collaborations, one of which is Luis Fonsi. Turns out, he did have an opportunity to team up with him a few years ago – an invitation from Luis himself! – but social anxiety got in the way. Oh no! 2020 is the year of putting it all out there, so we challenged David to MAKE THAT CALL!
Check out our full chat with David below!