WonderCon is a Wonder to Behold!
Written by Sarah Osman. Published: April 06 2015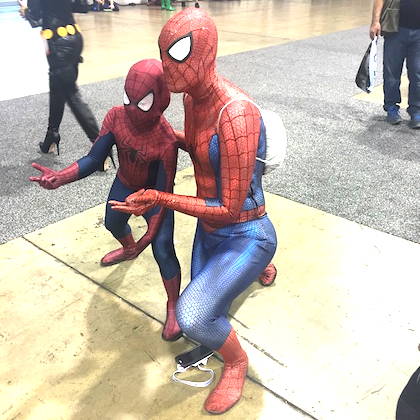 As our fabulous editor-in-chief Katie Marzullo and I made our way to the entrance of the Anaheim Convention Center, I couldn't help but ogle the fellow passersby. Nearly every comic book character, superhero, Disney princess, anime cutie, and TV show fave strutted by us. On our way in, we spotted an impressive Fry, Zoidberg, and Bender from "Futurama", a slave Elsa (yes, that's a Slave Leia/Elsa from Frozen crossover), Sailor Moon, Batman, multiple Jokers, and of course, the Khalessi herself. We were in the throes of one of the largest comic conventions on the west coast: WonderCon.
This was WonderCon's fourth year being held in Anaheim (for many years, the festival was held in San Francisco, and next year it will move to L.A.), and it seems that the move has helped it grow -- nearly 60,000 attendees came out to proudly let their geek flags fly. Fans of nearly every franchise out there made themselves known, from Whovians to Jedis. More than 200 hours of panels took place above the convention floor itself, while over 800 exhibitors were on display selling everything from fan art to T-shirts and rare comics to cosplay wigs. Katie and I walked the floor in awe, and along the way we chatted with a few up-and-coming artists in the world of independent comics, including:
-Deadpooh, a comic in which Winnie the Pooh dons a Deadpool-esque outfit and fights crime. When we asked the artist how he came up with the idea, his answer was simple: "Disney bought Marvel."
- Pole Dancing Adventures, a comic by Leen Isabel in which she teaches you how to pole dance... through the magic of comics!
- The soon-to-be-released new edition of Jem and the Hologramsby Comics & Ponies (we got a sneak peek at the art work and it looks beautiful!).
- Burly Press, a comic by Jeremy Owen that twists traditional pin-up art by having burly men star as the pin-ups.
In addition to the comics, a few celebs were on hand to sign autographs and tell tales from their biggest hits. Among them, we got to meetMarli Renfro, who was the stand-in forJanet Leigh in many shots of the infamous shower scene in Psycho (Katie's favorite movie of all time), andGary Lockwood, whose place in sci-fi history is sealed thanks to his starring role in 2001: A Space Odyssey (although Katie was more excited about his appearances in the MST3k'd fantasy jam The Magic Sword and theTony Perkins basketball flick Tall Story!).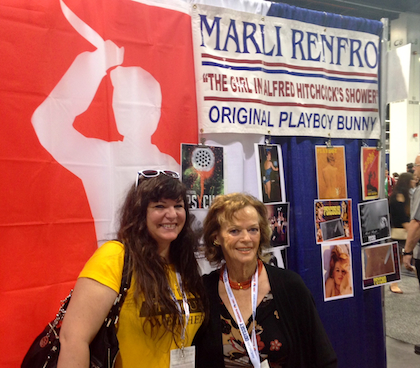 Also in the house were the stars of the original Superman movies, includingMarc McClure (Jimmy Olsen), Sarah Douglas (Ursa), Jack O'Halloran (Non), and Lois Lane herself, Margot Kidder!
But the REAL stars were the thousands of cosplayers who walked floor as though it were their own catwalk. I encountered Rick (from the brilliant cartoon, "Rick and Morty"), Mr. Burns, and what had to be the most impressive look, a full-on transformer.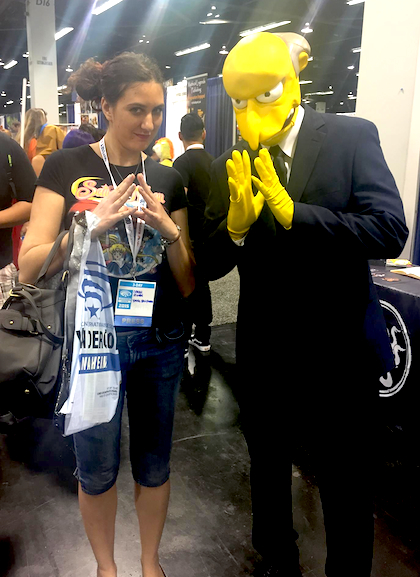 Take a look through more pictures below and tell us what was your favorite look!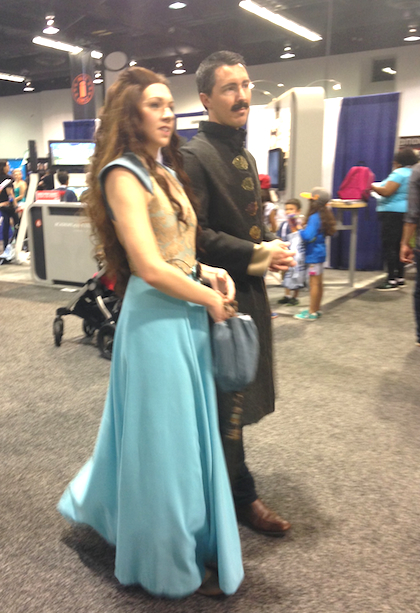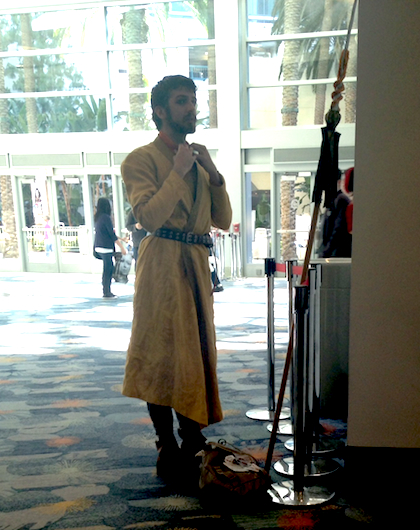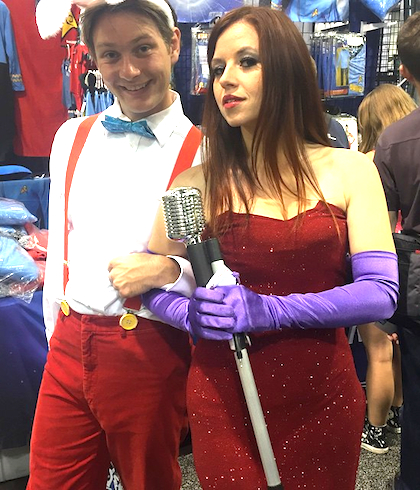 - Sarah Osman, YH Staff; additional reporting by Katie Marzullo, YH Staff Editor