WOMEN WE LOVE: Stacey Abrams
11-12-2020 by Andi Ortiz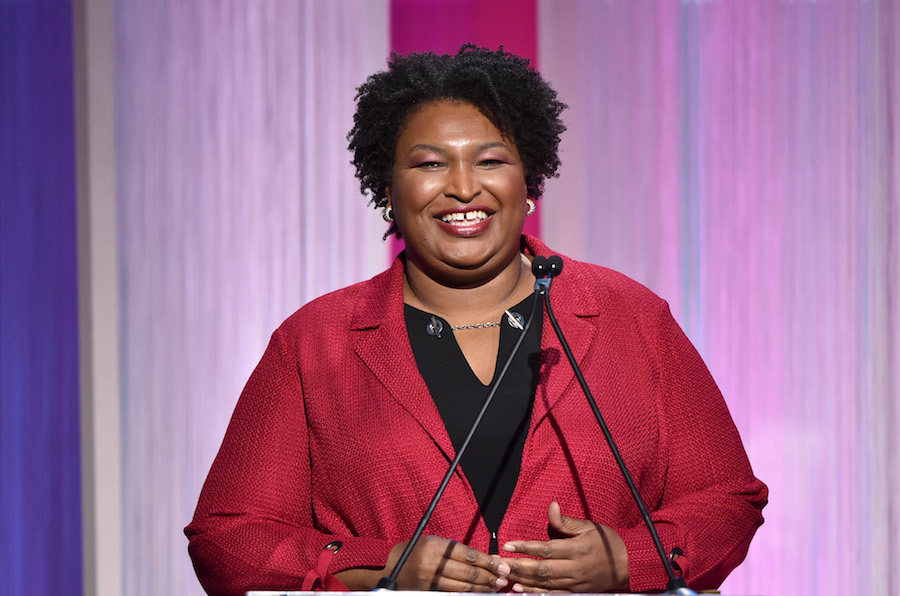 We did it. We made it through November 3rd.
This year's election was a tumultuous one, and one that had quite a few surprises in it. But perhaps the most surprising aspect of the 2020 presidential race was that, when the votes were counted, Georgia was among the states that went blue.
[Note: at the time of this writing, the race had not been officially called in the state of Georgia, but with 99% reporting, Joe Biden led Donald Trump by 14,045 votes.]
So, how did Georgia, a traditionally red state – the last time it went blue was for Bill Clinton in 1992 – flip? A lot of it comes down to the work of Stacey Abrams. In 2018, Abrams ran for governor in the state. She was the first Black woman to run for the office but lost narrowly to Republican Brian Kemp. The race gained nationwide attention, as it was marked by allegations of voter suppression affecting mostly Black voters. While many hoped Abrams would go on to make a senate run, she instead created Fair Fight, an organization that encourages voter participation and fights voter suppression.
And encourage voter participation it did. Reports indicate that Fair Fight has registered 800,000 first-time voters in the 2 years since it began. It's these voters that by and large showed up for Joe Biden in this election.
But it's more than just the presidential race that saw direct influence from Abrams's work. Both Senate seats in Georgia are still up for grabs, headed for runoff elections in January. Should the democratic candidates in each race win, the party would take the Senate majority, making Biden and Vice Preseident-elect Kamala Harris's work to get legislation passed a bit easier.
For 8 years – as her work to flip Georgia really began with a trip to San Francisco in 2012 – Abrams has worked tirelessly to bring about real change in her state and, by extension, the nation. She saw the problems of the system, and when she couldn't fix them with the power of the office behind her, she didn't back down. Abrams simply kept working harder. Of course, she didn't do it alone, and she'll be the first to point that out.
But that's exactly what we need right now. We need people like Stacey Abrams putting in the efforts on the ground, uniting people where they can.
More than anything, we need to be acknowledging the work of Black voters and other POC voters, and how impactful they continue to be. We owe them – and leaders like Stacey Abrams – more than we could possibly know.
If you're a Georgia resident over the age of 18 before January, 2021, be sure to register to vote to participate in the state's Senate run-off elections. And to find out more about Stacey Abrams's efforts to re-enfranchise voters, check out her book Our Time Is Now as well as the documentary All In: The Fight For Democracy available to stream on Amazon Prime.