WOMEN WE LOVE: Lizzo
Written by Kyla Killackey. Published: May 06 2019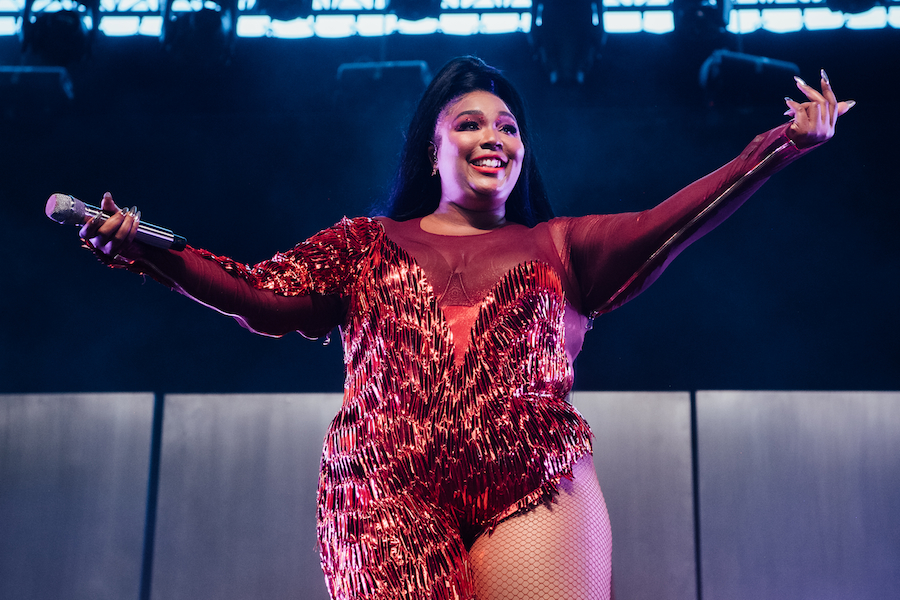 ( © Emma McIntyre/Getty Images)
WE ARE NOT WORTHY!
Lizzo has officially taken the world by storm, so you better jump on board because her train is not slowing down for anybody.
If you don't know her name already, trust me, you're about to. After years of creating her own groups, jumping genres, and breaking stereotypes, Lizzo is finally getting the recognition she deserves on a worldwide scale, but let's take it back to the beginning...
Originally born in Detroit, Melissa Vivianne Jefferson (yes, I was also shocked to discover her real name had no trace of a "Liz" in it) moved to Houston, Texas, at the age of 10 and got right to work. She began her career rapping and at just 14 formed her first group called Cornrow Clique with her best friends. In 2011, she moved on to Minneapolis where she performed with indie groups and was part of an electric soul-pop duo Lizzo & the Larva Ink. At the same time, she also helped form the 3-piece all-female rap/R&B group The Chalice, and together they released their first album, We Are the Chalice, in 2012. I warned you -- the girl's got talent so we're working with a lot of genres here.
But the best was yet to come for Lizzo. She released her debut solo album,Lizzobangers, in 2013 and quickly started making a name for herself. Not long after the release, Time Magazinenamed her one of 14 musicians to watch in 2014, and they weren't wrong.
Since then, Lizzo has toured with amazing female artists likeHaim and Florence + the Machine. We are all about powerful women joining forces. And just a few weeks ago, she released her third studio album, Cuz I Love You, which quickly became the #1 album in the U.S., even knocking Beyoncé's Homecoming album out of the top spot. She. Did. That.
We stan a powerful queen and Lizzo is exactly what we've been needing. She is a huge advocate for body positivity and self-love, consistently trying to normalize diverse bodies in mainstream media and turning her message into unbelievable bangers while she's at it. Her group of back-up dancers, the Big Grrrls, are all plus-sized dancers and put on one of the best shows you'll ever see. I would know, I've seen it.
She has walked runways, judged "RuPaul's Drag Race", collaborated withPrince, conquered Coachella, and, did I mention, can play the flute and twerk at the same time?! Lizzo is a force to be reckoned with and a voice we desperately need, so please, listen up. We love you, Lizzo, and can't wait to see you on tour this year!