WOMEN WE LOVE: Jameela Jamil
08-26-2020 by Sarrah Wolfe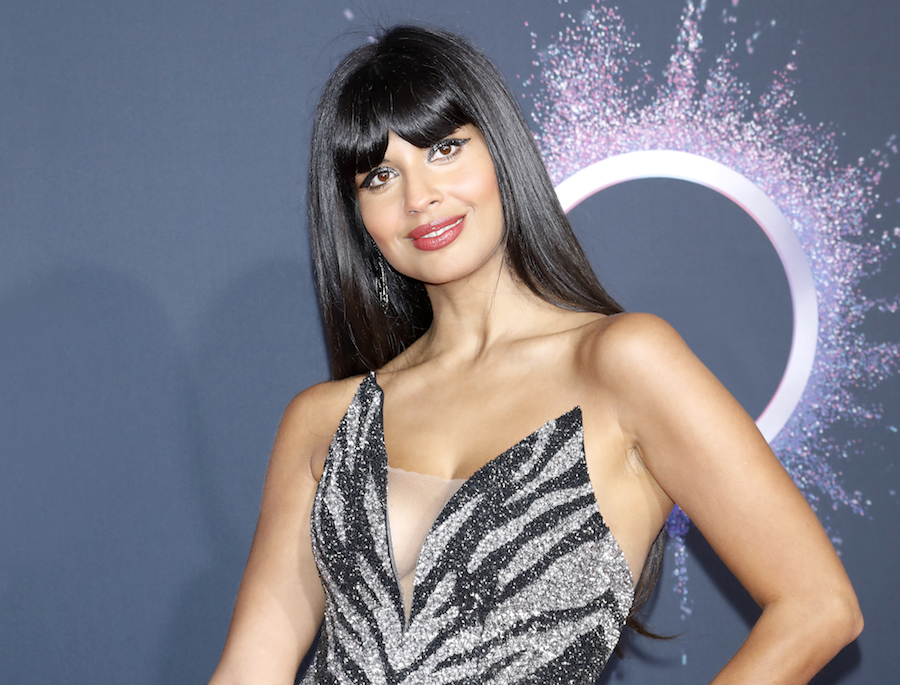 ( © Kurt Krieger/Corbis via Getty Images)  
For any fans of the new HBO competition series, "Legendary", you already know just how fabulously charming Jameela Jamil is. However, those without an HBO subscription may not be as familiar with the name. We need to change that ASAP, because Jameela Jamil is easily one of the most incredible women to be working in the entertainment industry right now.

Jamil was born and raised in the U.K. and came onto the scene when she hosted the British music TV show, "Music Zone", back in 2008. She has since proven herself a multi-faceted, fiercely talented force in entertainment, performing work as an actress, radio host, model, and writer. After her time on "Music Zone", she took over as the co-host of "Freshly Squeezed" when Alexa Chungleft the series in 2009. She wrote as a columnist for Company Magazine, became the first sole female presenter on BBC 1's radio show "Chart Show", starred on NBC's "The Good Place", and was even featured in Vogue in 2010 when she was praised for her editorial work. 
And with an extensive skill set, Jameela has approached her work with nothing but humility and compassion. Back in 2015, she kickstarted a movement when she posted an Instagram photo in response to an image that listing each Kardashian sister's weight. In her response, she announced her own weight too. Except Jamil didn't give her weight as a number. Instead, she announced her weight in terms of her values and experiences as a human being. From then on, #IWeigh became more than a hashtag on Instagram and has since become a platform dedicated to discussing a variety of social issues while reinforcing allyship through education and discussion.
This year, "I Weigh" expanded its platform into a podcast that features guests of all backgrounds, races, and identities. Some past guests have included Nicole Byer,Munroe Bergdorf, and even Reese Witherspoon.
This movement of course could not have been born without Jamil's own strength and resilience in the face of hardship. She herself has been through many struggles, including an eating disorder, sexual assault, and even a suicide attempt. Her experiences and her ability to channel those experiences into something larger than life are precisely what makes her such a remarkable leader in an industry that has for so long marginalized so many. We stan a Jameela!