"Winning Time": More Accurate Than You May Think!
04-19-2022 by Zachary DePiore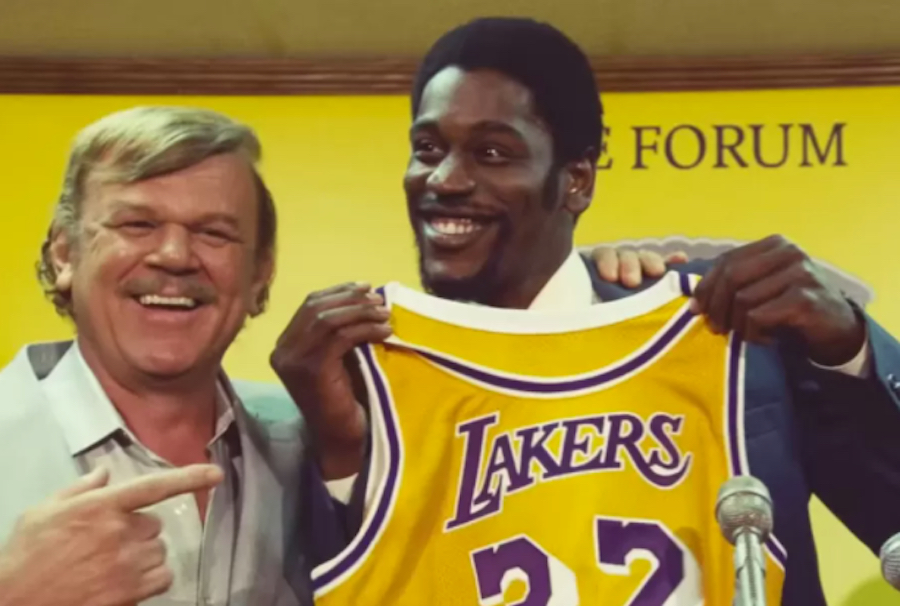 (HBO)
"Winning Time: The Rise of the Lakers Dynasty" is one of the newest shows out on HBO Max. It provides some fascinating insights into the messy ascendance of the Los Angeles Lakers popularity, detailing the ups and downs in intense detail. 
If you're like me and don't really really follow basketball, this series has probably been pretty eye-opening so far! The rivalry between legends Kareem Abdul-Jabbar and Earvin "Magic" Johnson and the drama between revolving coaches and their varying techniques were all things that you, like me, might not have known before about the Lakers and their history. After a particularly great episode, you might not have helped but notice the scrawl that appeared right before the end credits: 
This series is a dramatization of certain facts and events. Some of the names have been changed and some of the events and characters have been fictionalized, modified, or composited for dramatic purposes."
If you were surprised when this first popped up, you're not alone. Shows that portray a fictional version of real-life events don't always feel a need to add that kind of warning. But I have some good news to share: as far as I can tell, it's fairly accurate. According to reports, many of the smaller details did indeed happen. From Kareem requesting freshly made orange juice for Magic Johnson every morning to Jack McKinney's horrific freak bike accident to Jerry Buss's complicated hair ritual, most of the more minute events are facts. There are only some slight inconsistencies, such as Jerry West not wanting Magic Johnson on the team because of his smile.
Honestly, regardless of the accuracy, this is a well-made show that decently captures how complicated the story of this team actually is. Everyone, from the majority owner Jerry Buss to the head coach Jerry West to Magic Johnson himself, is depicted to have strengths and weaknesses. 
I really think that this part of the show is integral to making it work as well as it does. It's refreshing to see a show like this make an attempt to not gloss over the flawed behavior of its main characters, especially because they were/are real people whose actions had a real impact on the others around them. While this attempt isn't perfect, it still manages to talk about their flaws and acknowledge what these people contributed to American Basketball. 
New episodes of "Winning Time" air every Sunday night on HBO, and you can stream all current episodes now on HBO Max!